Planned Private Commuter Train Service Would Link Providence, Woonsocket, Worcester, & More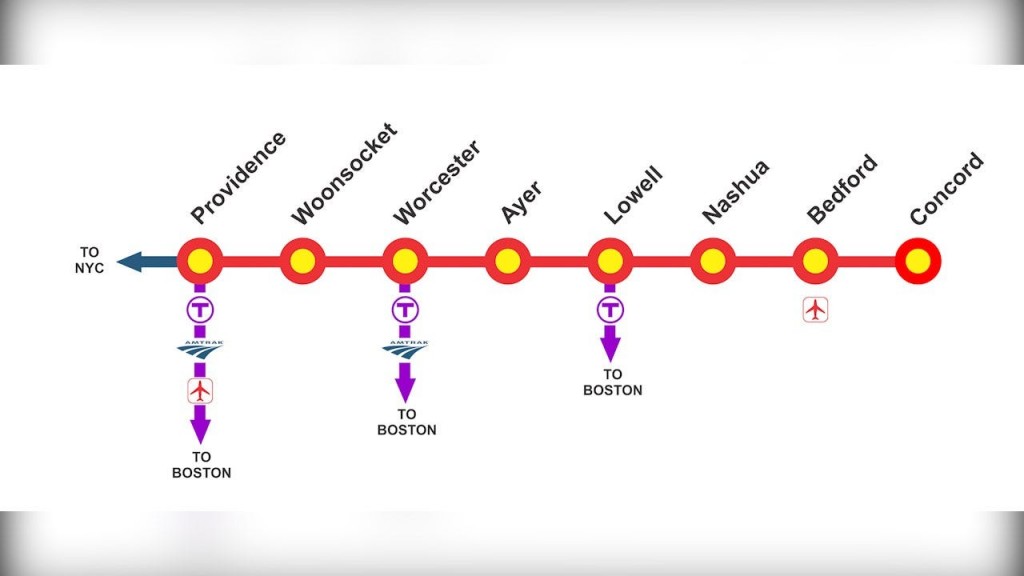 By: Tim Studebaker
Facebook: @TStudebakerABC6
Twitter: @TStudebakerABC6
Email: tstudebaker@abc6.com
WOONSOCKET, R.I. (WLNE) – Imagine if you could skip the traffic on Route 146 and zip along from Woonsocket to Providence on a train.
James McAlees from North Scituate says, "Oh yeah it'll absolutely help with commuting problems that we have in Rhode Island, and it would definitely save a lot of people time and money."
The Boston Surface Railroad Company is hoping to offer that exact service in the near future, along the already-in-place Providence and Worcester Railroad.
Boston Surface Railroad Company President Vincent Bono says, "We've purchased two locomotives, and we're working on two more. We have a purchase and sale agreement on the coach cars. So, now it's just a matter of putting it together and running what we call our 'train zero' which is a test train."
They expect to run that test train in a year to a year and a half. A few months later, service would begin between Woonsocket and Providence. Then, they plan to expand service to Worcester, Lowell, and southern New Hampshire.
Bono says, "Almost 200,000 people a day come down from the Merrimack Valley into Boston, and that trip is 90 minutes each way to go 37 miles."
Unlike the Commuter Rail, this service will be owned and operated by a private company. That means no government funding. They say that means their success depends on ticket sales, and it's even more important to keep their riders happy with perks like a café car and assigned seating.
Bono says, "We did a survey of Manhattan commuters five years ago, and the two biggest concerns they had were cleanliness of the facilities, especially the restrooms on the trains. The number one complaint was having a seat."
Since it's a private company, they're also looking for investors. For more information, visit their website: https://www.bsrc.com/
© WLNE-TV / ABC6 2019