New RI law requires research animals be put up for adoption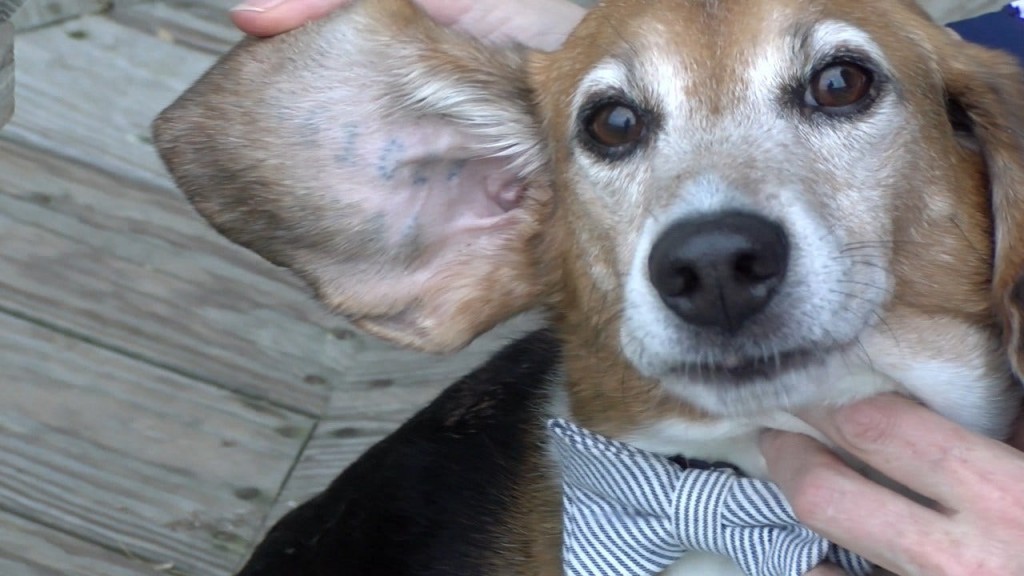 A new law signed by Governor Raimondo requires animal testing facilities in the state to put its animals that are healthy up for adoption instead of putting them down.
Rhode Island is the ninth state to pass such a law.
The bill was introduced by Rep. Charlene Lima and spearheaded by a rescue beagle named Tucker.
Tucker spent the first seven years of his life in a research facility, before being adopted by Christine Mariano.
Mariano said Tucker still has the scars from his days at the facility.
"He has a bar code, a serial number that was tattooed under the ear," she said. "He has some glitchy personality things. He doesn't really know how to play and he's learning."
With Tucker's help as the unofficial mascot of the bill, other research dogs and cats will now have the chance to get adopted.
"He was like a superstar when we went to the House floor. Everyone was very affectionate with him [and] very excited to see him," Mariano said. "He wouldn't have had this opportunity [to be] with such a loving family."
Animal advocacy groups like Defenders of Animals said that before the law was signed, research facilities in the state would euthanize the dogs and cats after they were finished testing them.
"They use beagles when it comes to dogs because they're so docile. They're very forgiving," said Dennis Tabella, Director of Defenders of Animals. "So many animal groups in Rhode Island, so many shelters. There are plenty of places and organizations that's willing to take these dogs in."
Tabella said the experiments can range from anything like cosmetics and medications.
As for Tucker the beagle, Mariano said his next mission is to help pass a similar law in Massachusetts.