New rotary goes in at dangerous Cranston intersection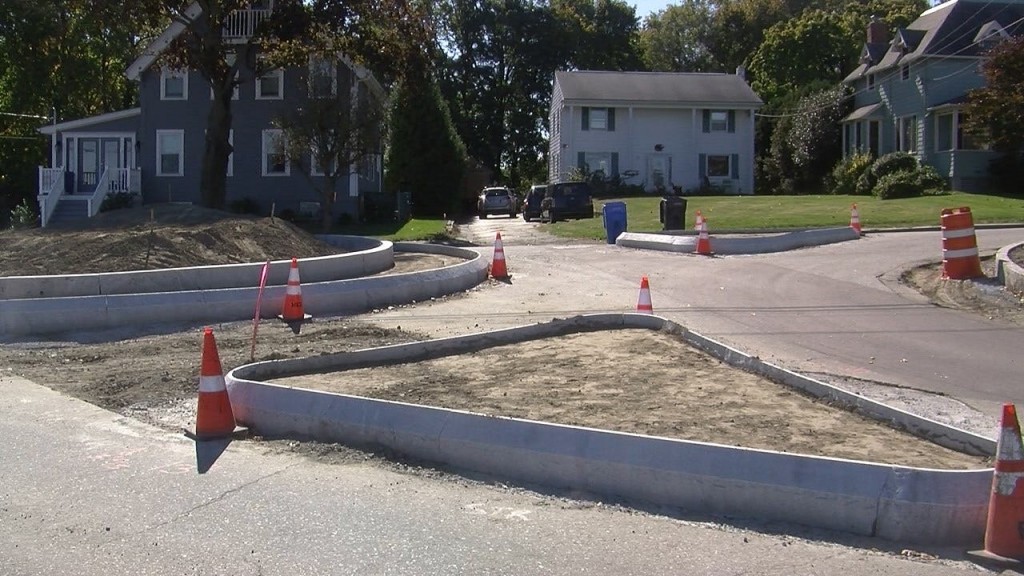 By Alana Cerrone
@Alana_Cerrone
Next time you drive down the long stretch of Narragansett Boulevard in Cranston heading towards Ocean Avenue, prepare for a new traffic pattern.
There's now a rotary that's supposed to eliminate what residents say was a dangerous T-stop at the Ocean Avenue intersection.
Jamieson Bernard has lived here for years and says he's seen a couple of accidents in the area. "I'm surprised it took this long to start construction."
Mayor Allan Fung says, "it was a public safety issue where we needed to address it for life safety".
Residents say drivers like to speed down Narragansett Boulevard. "They just put up some speed bumps but I know speed's been a problem…you're going pretty fast you come down and there's just this weird intersection here."
But there's been times when cars haven't stopped, and it's sent them flying into the houses behind the intersection.
"3 or 4 of the houses have had cars end up in their front yard or even striking parts of their house," says Mayor Fung.
Rotaries are supposed to make intersections safer. RIDOT says rotaries have only two crash 'points of conflict', whereas normal intersections usually have 32. Plus, drivers are forced to slow down, and that is safer for drivers and pedestrians.
At this new rotary, drivers may just need time to adjust.
"This whole crew of cars doesn't know what to do…should we turn left should we turn right…"
"People that aren't from around here don't know what do. There's not a lot of road signs…"
City officials say they'll have signs put up, and the project finished, in the next 2 to 3 weeks.
They're also looking into safety improvements for another dangerous intersection, where Broad Street meets Norwood and Warwick Avenues.
© WLNE-TV 2015