New security changes at Bold Point Park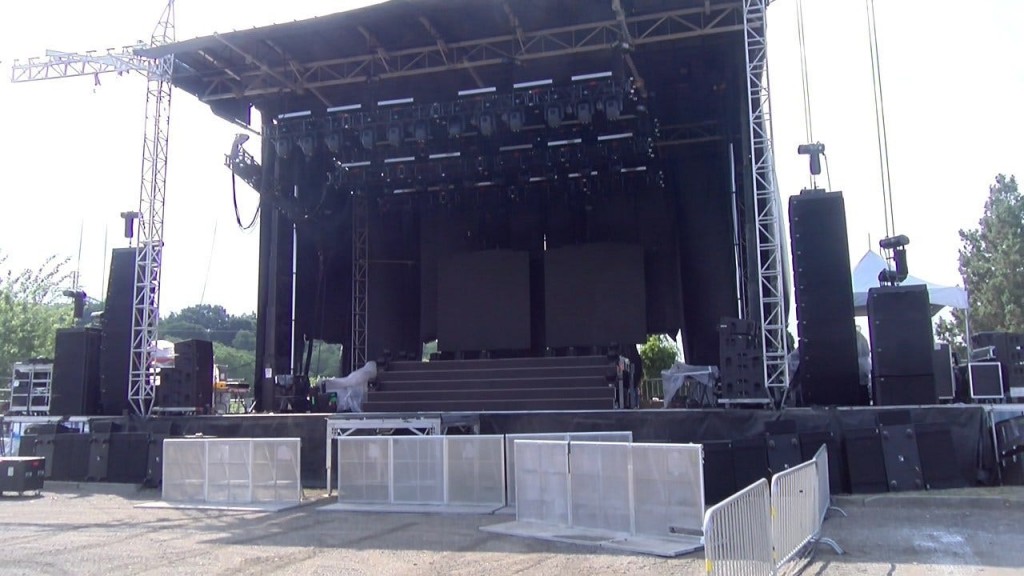 By: Scott Cook & Daniel Keith
Email: scook@abc6.com , dkeith@abc6.com
Twitter: @JScottCook, @DanielKeithABC6
EAST PROVIDENCE, R.I. (WLNE) — With a sell–out crowd expected for Wednesday's Halsey concert, management at Bold Point Park wants fans to be aware of a few new changes.
Starting Wednesday, lawn chairs are no longer allowed at the venue. Bags and purses also need to be clear, otherwise you will be asked to dump your belongings into a Ziploc bag.
"We had a security assessment of our venue and the lawn chairs were identified as something of a major concern because we do not have x–ray machines or equipment of that nature here," said Katie Spaziano of waterfront concerts.
The venue still allows people to bring blankets, and will also provide a number of chairs inside the venue available for rent for future shows.
Small clutch purses are still allowed, but those can be no larger than 8×5 inches.
"We just really want to make sure that when we are inviting people to come here to our venue, they can trust that they will have a safe and fun experience," said Spaziano.
Fans lined up hours before Halsey hit the stage, and some believe the clear bag policy was long overdue.
"If it prevents me from getting shot I don't see why not," said concert-goer Esteban Alonzo. "Someone can bring in a knife, a gun, but clear bags, you got nothing to hide right?"
Even with the beefed up security, the line to get inside did not seem to be a major issue as it moved pretty quick. The concert had four stations set up to pat down the crowd, along with a table for bags to get checked.
"I'd much rather know my kids are safe when they go to a concert," said Christine Cooper, who went to the concert with her daughter.
East Providence Police told ABC 6 that they had extra patrols out in preparation for Wednesday's concert. They also said they were there to remind people about certain items they might not be able to bring in.
Fans who bought a ticket said they received an email to remind them of stuff they can and can't bring.
Bold Point Park is Rhode Island's largest outdoor concert venue.
© WLNE-TV / ABC6 2018