New 'Sign Guy' at 1st Baptist Church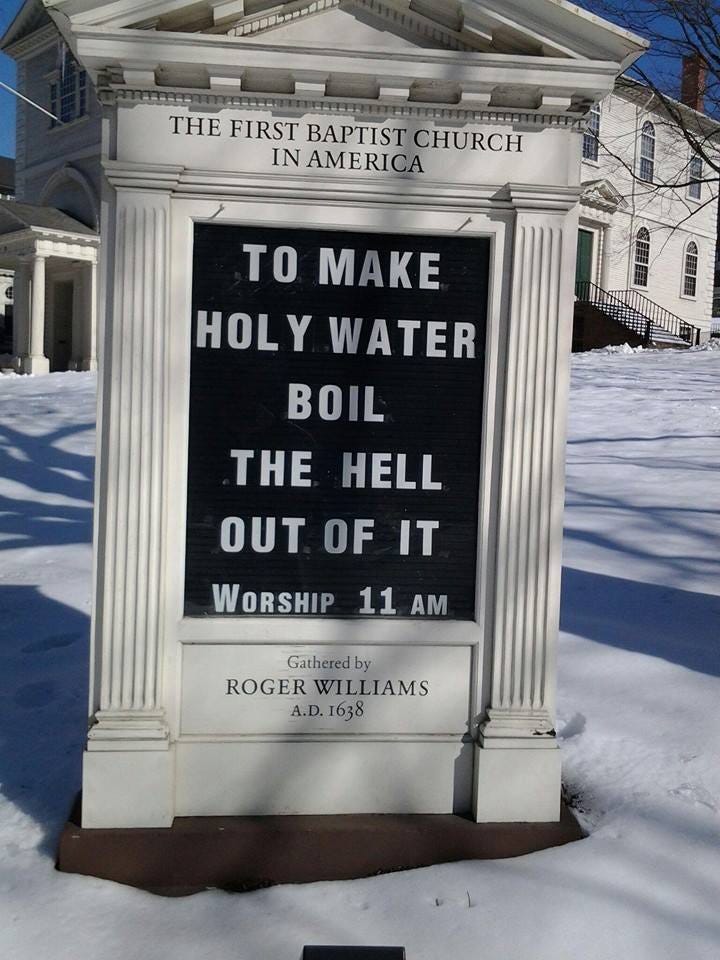 By Dana Griffin
@danaRgriffin
PROVIDENCE, RI- It's literally the first Baptist Church of America; founded in 1638, this historical landmark is known for its weekly quirky messages originally created by Dan Ivins.
"Welp, he was our pastor and number 36 we called him," said parishioner, Stephen Martorella.
Brother Dan was the 36th pastor. He helped the church become the talk of the town as they got people to laugh, or think critically about current events.
Ivins was the creative brain behind signs like:
"We'll remain open during the shut down."
"Church parking violators will be baptized."
"Stop using my name in vain or I'll make it snow again."
Including the sign that people across the country were talking about: "God has no faves but the sign guy does. Go broncos."
Many were left wondering how dare this show up in New England just before the Patriots/Broncos playoff game.
The retired pastor left the church headed to his home state of Tennessee.
Associate pastor, Linda Bausserman is stepping up to take his place.
"Well, it's sad to be taking down his last sign," said Bausserman.
She completed her first sign that will be on display for the week. It says, "Sign guy retired, leaves us sad but inspired."
"She's got big shoes to fill as far the sign goes but, I think she can do it," said Holly Edwards.
©2014 ABC6/WLNE-TV. All Rights Reserved.