New study shows link between mental-health and smoking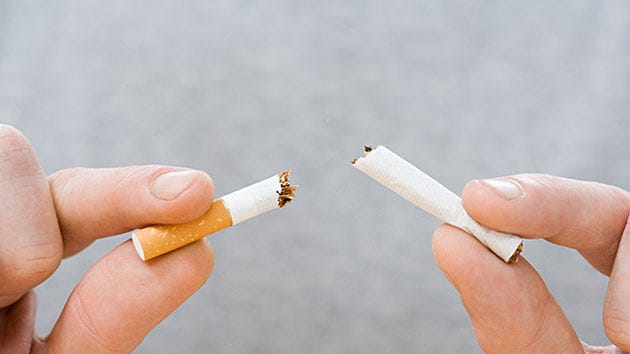 Nicole Gerber
@NicoleGerber
PROVIDENCE – A new study shows a staggering connection between smoking
and mental health, and one Providence organization is working to help those in
need kick the habit.
New numbers show that people with mental health issues are
2–4 times more likely to smoke than others. So the Providence Center on North Main Street took today, the American Cancer Society's "Great American Smokeout" day, to raise awareness for its clients, and help them quit tobacco products once and for all.
For some, today was the beginning of a new chapter.
Cassandra Stevens is smoking her last cigarette today. She's decided to quit… scared of new statistics.
"There's a lot of people that are going to die this year, you
know what I mean? That's statistics, that's real stuff, that's nerve wrecking.
I don't want to be one of them," she said.
A new study shows the dramatic link between smoking and
mental health issues.
"If you have depression, you had a 50% chance of dying
younger than anyone else that smoked, if you had schizophrenia it was 53%," said Nelly Burdette, Director of Integrated Care at the Providence Center.
So today the center provided its clients carbon monoxide tests, deals
on tobacco replacement products, and, in exchange for their cigarettes, cold turkey sandwiches… To help them quit cold turkey.
"I'm trying to be educated to learn that smoking has really
taken my life… and I'm looking forward to a whole different world, a new
beginning," said Annette Adams, a client at the Providence Center, who's been smoke free for 2 weeks now.
"We have trained most of our staff around these statistics,
around these interventions, so that we can do individual interventions as well," said Burdette.
"I have two kids so I want to be around for them growing up,
and I want to be healthy for myself as well, ya know?" said Stephens.
The center provides group therapy for those who are trying
to quit so that no one feels alone in their efforts.
(c) WLNE-TV 2013