New touch-screen voting in time for Primary day in Rhode Island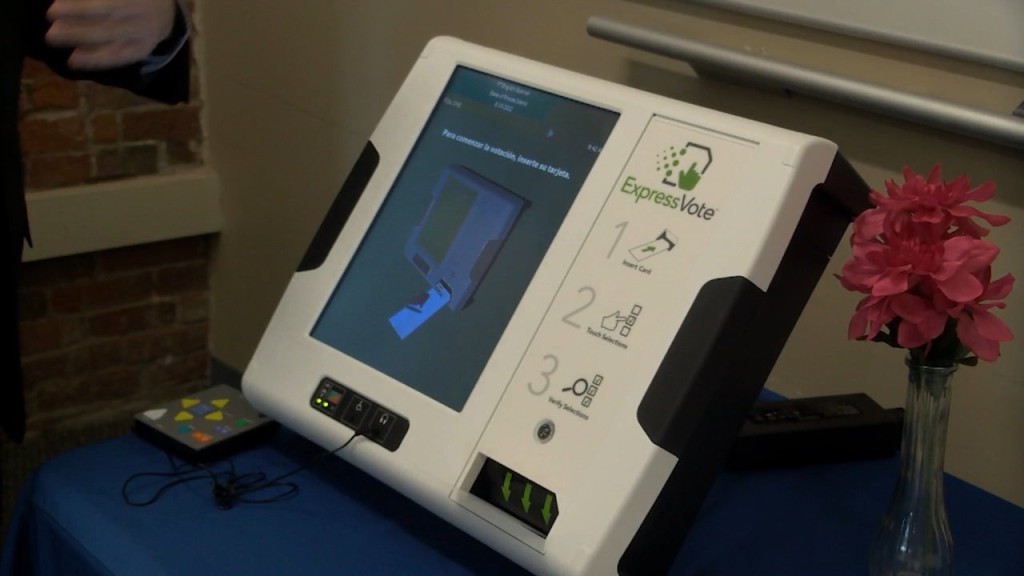 PROVIDENCE, RI (WLNE) — With primary day fast approaching in Rhode Island, the secretary of state's office, showing off some new technology Friday that it claims will help make the voting process easier this year.
This "Express Vote" machine is taking the traditional way of voting, and making it a little more modern featuring a touch screen monitor that is easy to use for everyone.
"I think it's great I think that people who want to be able to vote privately and independently are able to do so without anyone's assistance, which is the point," Rob Rock, the Director of Elections for the Secretary of State's Office, said.
The machine makes voting in private easier and more direct, but it also offers options that accommodate those who have difficulty reading or seeing, as well as other features.
"Anyone can use it, but voters who have either visual impairments or mobility issues are able to use this machine to mark their ballot, in private, and independently without the help of anybody else." Rock explained.
In what he says is a simple process, all you have to do is insert a blank ballot, select your votes on the screen, and then it's printed out for you to turn in.
"If you're going to use the paper and pen method where you mark your ballot with a pen, or if you use this machine, the point is to be able to mark your ballot in private without anyone's help, and that's why these machines are great because it allows anybody to use it to do that exact thing," Rock said.