New Trash Skimmer Installed in Providence River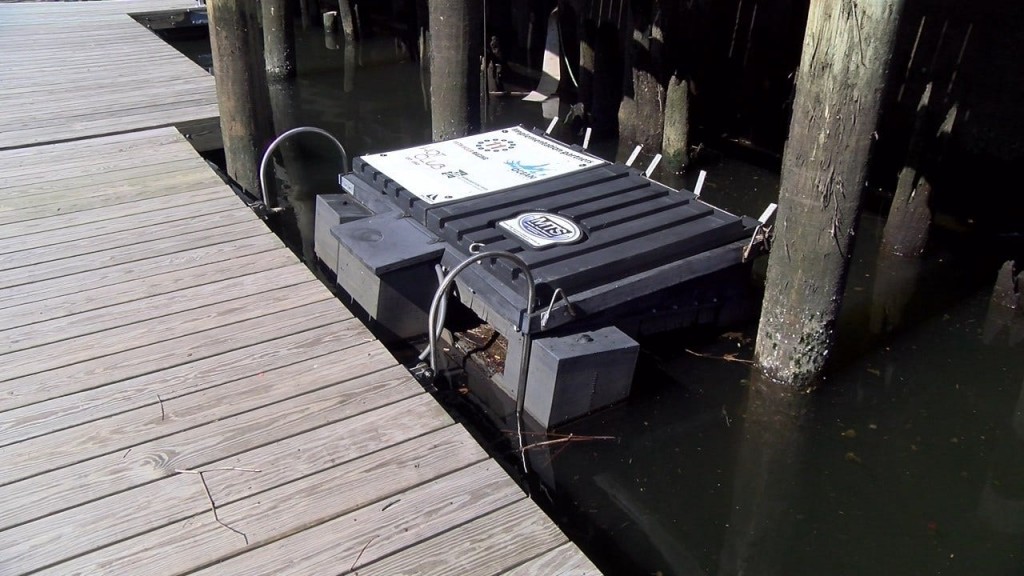 By: Tim Studebaker
Facebook: @TStudebakerABC6
Twitter: @TStudebakerABC6
Email: tstudebaker@abc6.com
PROVIDENCE, R.I. (WLNE) – It's a sight that's far too common: trash in and around our waterways. Clean Ocean Access hopes to help with some new technology.
Clean Ocean Access Executive Director Dave McLaughlin says, "We're excited to put our fourth Marina Trash Skimmer into the Providence River. It's going to be called the Hot Club Marina Trash Skimmer."
The trash skimmer does exactly what it sounds like it would do. It pulls water in, traps trash and debris inside, and pushes out clean water. It's emptied daily by the staff at hot club.
McLaughlin says, "We would expect 25 to 50 pounds of materials per day."
The idea was developed by an engineer from California.
McLaughlin says, "Twenty years ago, he was having lunch in San Diego with his wife, he saw some debris floating by, he said 'I've got to do something about this.'"
Since then, there have been about 70 trash skimmers installed around the country. In the past three years, Newport and Portsmouth joined the list. Now, it's Providence's turn. New Bedford is next.
McLaughlin says, "The trash skimmer at the Hot Club is really a last line of defense before litter enters the bay and then litters our beaches."
While it helps remove some of the trash, McLaughlin says there's another benefit.
McLaughlin says, "When you see a foam cup or a plastic bag floating into the skimmer, it makes you think twice about 'Do you really need that plastic bag, do you need that foam around your coffee cup?'"
Once it's removed, the trash ends up in the landfill.
McLaughlin says, "We've tried to recycle some of the plastic that we find, but it's so degraded that it doesn't have that right condition to really be used in that subsequent process of recycling."
© WLNE-TV / ABC6 2019