New York Gov. threatens to sue R.I. over stopping drivers with NY license plates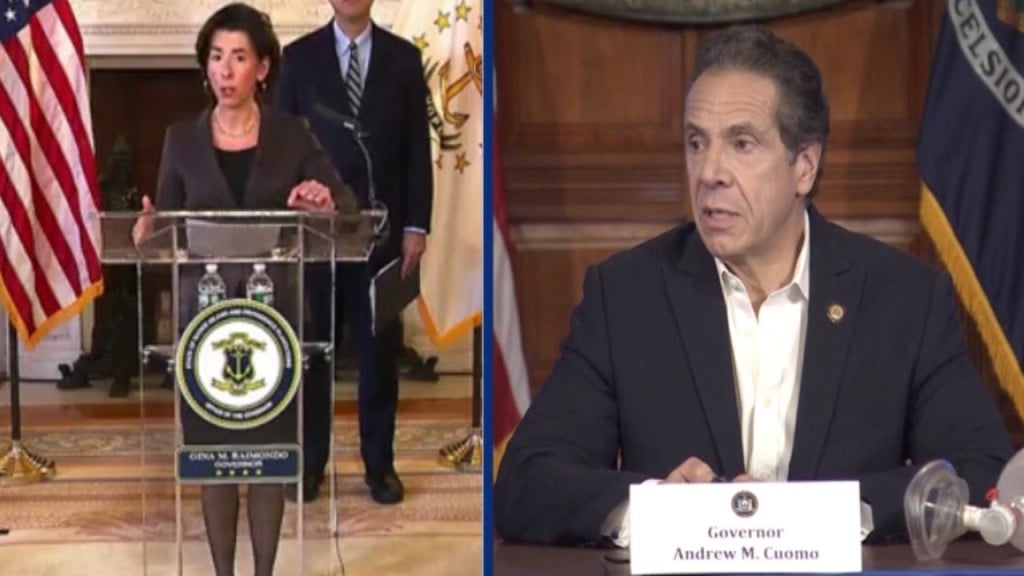 New York Governor Andrew Cuomo said he is going to sue Rhode Island if they continue to stop drivers with New York license plates.
"I am concerned with people with the virus coming into my state so I think it's a reactionary policy but I don't think that's legal," Cuomo said on CNN Saturday evening. "If they don't roll back on that policy I am going to sue Rhode Island because that's clearly unconstitutional."
Rhode Island State Police troopers and National Guard members starting to stop cars with New York license plates on Friday after Gov. Gina Raimondo ordered anyone traveling from New York to self-quarantine for 14 days when arriving in Rhode Island.
As of Saturday, Governor Gina Raimondo extended this to include stopping all travelers from out of state, besides Massachusets.
State troopers or the National Guard will collect the person's contact information and make sure they are aware of the quarantine order.
The National Guard also has been knocking on doors in coastal communities, notifying New York residents about the mandated 14-day self-quarantine.