New York man found guilty of murdering 54-year-old Pawtucket woman in 2020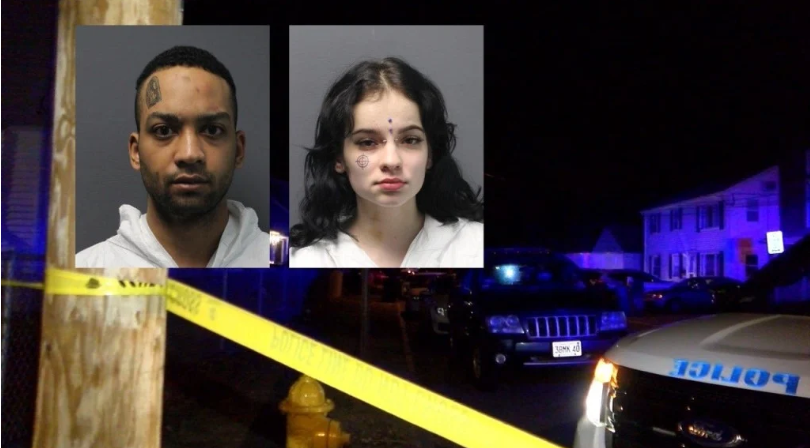 PROVIDENCE, R.I. (WLNE) — A man from New York was found guilty Tuesday of the murder of a 54-year-old Pawtucket woman in 2020 on New Year's Day.
Jack Doherty, 26, of Albany, was found guilty of murder in the killing Cheryl Smith on Jan. 1, 202o, at her home on Baxter Street in Pawtucket.
Attorney General Peter Neronha said Doherty had a long-distance relationship with co-defendant 21-year-old Shaylyn Moran.
During their relationship, Doherty and Moran conspired to attack Moran's ex-boyfriend.
Neronha said Doherty visited Moran in Rhode Island for the first time on Dec. 31, 2019. He brought a 9mm ghost gun pistol with him.
After attending a New Years Eve party, the couple went back to their hotel room in Pawtucket to create a plan for Doherty to shoot and killed anyone who answered the door at the home of Moran's ex-boyfriend on Baxter Street.
On Jan. 1, 2020, Doherty knocked on the door of the home on Baxter Street. When Smith answered the door, Doherty shot her four times before fleeing.
Smith was rushed to the hospital, where she died.
The couple was tracked down and arrested a few hours later by investigators from the Pawtucket Police Department.
Moran was convicted of murder and sentenced to life in prison plus an additional 20 years on Aug. 5, 2021.
In addition to the murder charge, Doherty was also found guilty of one count of discharge of a firearm when committing a crime of violence, one count of conspiracy to commit murder, and one count of carrying a pistol without a permit.
He will be sentenced at a later date.