New York teacher begins 10-day sentence for role in ICE protest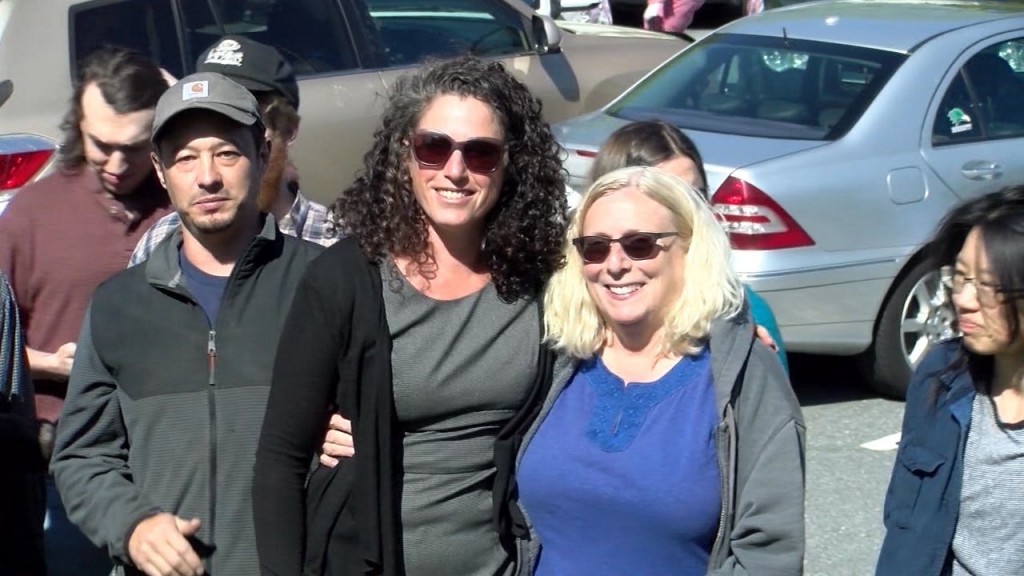 Email: news@abc6.com
Twitter: @ABC6
DARTMOUTH, Mass. (WLNE) – A teacher from New York will spend the next ten days behind bars in Dartmouth for her role in a protest against the Bristol County Sheriff's Department in 2018.
Tuesday morning, 38-year-old Holly Stein began her ten day sentence at the Bristol County House of Corrections.
Stein's sentence stemmed from a protest at the jail in August 2018.
A group of supporters gathered outside New Bedford District court Tuesday morning to let Stein know that she is not alone.
"I feel very privileged even though I'm about to go into jail," said Stein. "I just think more people should stand up for the injustices that are happening."
Stein and three others were arrested after chaining themselves to the gates of the House of Corrections to protest the Sheriff's Department's agreement with ICE to house and detain undocumented immigrants.
Stein said her actions represented a sign of solidarity with undocumented immigrant detainees.
"I stand in solidarity with them and am saddened that the county can't see that this is a humanitarian issue and instead are choosing to sentence me instead of addressing the larger issue at hand," she said.
Stein is a member of the FANG Collective, a non-profit whose goal is to abolish ICE and who organized the protest.
Other members of the FANG Collective said the Bristol County Sheriff's Department was out of line and responded to the protest violently.
"Two people were up on structures and were torn down violently with no regard to if they were safe or not," said Arely Diaz, a fellow member of the FANG Collective.
The Sheriff's Department said they were doing their job after Stein and others delayed operations at the facility and held up traffic on Faunce Corner Road.
Stein says she hopes her sentence brings more awareness not only to the ICE program, but also to the conditions inside the House of Corrections.
"Instead of sending us to jail," she said, "they really need to be investigating the jail and breaking the contracts with ICE that allows people to be held based on nothing."
Stein was originally given fines as a result of her actions during the protest. After refusing to pay the fines, she was issued the ten day sentence.
©WLNE-TV / ABC6 2019