Newport Car Museum to celebrate National Mustang Day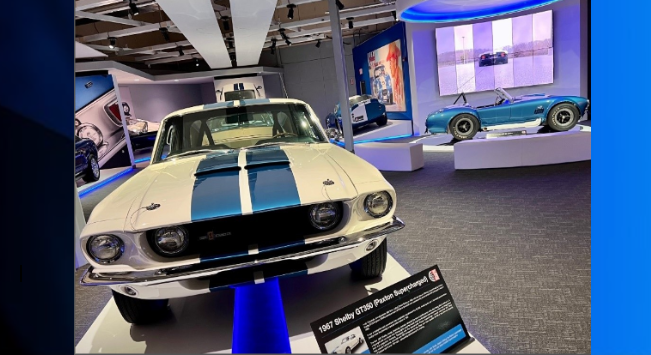 PORTSMOUTH, R.I. (WLNE) — Monday, April 17 is National Mustang Day. A day when Mustang clubs around the globe take to the streets to honor the iconic Pony Car.
Officials at the car museum said the national day of recognition began in late 2015 to honor the Mustang's 50th anniversary.
Now, nine years later, it stands as the largest on-day community Mustang event of the year.
The Newport Car Museum said they decided to observe National Mustang Day not only on April 17, but also every day through April 22.
During this time, officials said the Mustang Car Club of New England will visit their facility as a part of their Mustang day outing.
The museum is also offering $4 off an adult ticket for Mustang owners. All they need to do is show their Mustang key at the front desk.
Officials said fans of the Mustang should check out their 19-car collection of Ford and Shelby models, including a rare 1965 Ford Mustang Shelby GT350R and its equally rare "grandson," the 2015 GT350R.
For more information on National Mustang Day and the Newport Car Museum, click here.