Newport Festivals co-founder George Wein dies at 95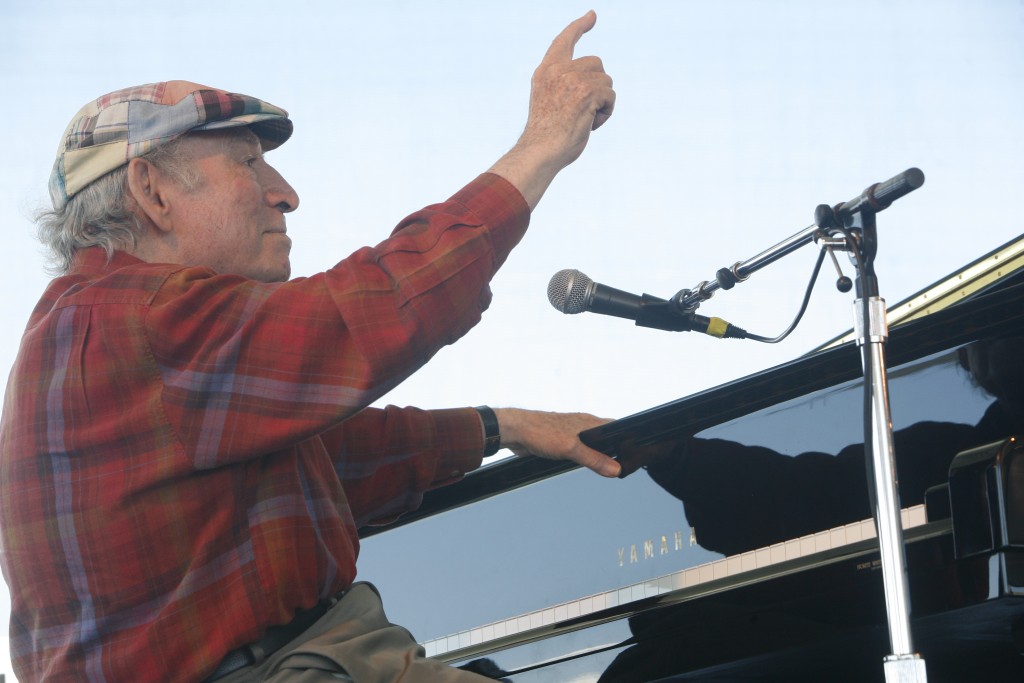 NEWPORT, R.I. (WLNE) – George Wein, co-founder of the Newport Jazz and Newport Folk Festivals, died peacefully on Monday at age 95.
Wein was known as the most influential presenter of music around the globe for seven decades.
He is known for starting and reviving the careers of some of the biggest names in jazz music, including Miles Davis and Duke Ellington.
Wein was born in Newton, Mass. on Oct. 3, 1925. He began taking piano lessons at age eight, and was later introduced to Earl Hines' music, cementing his love for jazz.
Following his time in the Army, he went to school at Boston University and graduated in 1950. At 25, he opened his own jazz club, Storyville, in Boston. He then created a record label of the same name.
His biggest opportunity came when two Newport socialites, Louis and Elaine Lorillard, asked him to create a music event to liven up the city during the summer.
Wein wrote in his memoir, "I could never get enough jazz. I heard Dixieland, big bands, swing, unique singers, and modern jazz. If this is what I loved, then that's what should appeal to any jazz fan. I'm sure that's what directed my concept of the Newport Jazz Festival … They wanted to 'do something with jazz' in their community. I took that vague but earnest request and hatched the festival."
Newport Jazz Festival has hosted Louis Armstrong, Sarah Vaughan, Frank Sinatra, and Tony Bennett, among many others.
Wein later co-founded the Newport Folk Festival with folk artist Pete Seeger, and pioneered the idea of having sponsor association with music events. Today, performers at Newport Folk have included Dolly Parton, Bob Dylan (where he famously "went electric"), Brandi Carlile, and Peter, Paul & Mary.
In addition to a Grammy award, Wein was bestowed with dozens of awards throughout his career acknowledging his contributions to jazz and world culture, including by Presidents Bill Clinton and Jimmy Carter. Wein was named a NEA Jazz Master (Jazz Advocate) in 2005, and received the Association of Performing Arts Presenters (APAP) Award of Merit for Achievement in Performing Arts for an individual "whose genius, energy and excellence has defined or redefined an art form."
Wein was still active in the Festivals and the music world up until his death, even taking part in the virtual Festival because of the pandemic from his Manhattan home.
He is survived by two nieces, a sister-in-law, and a beloved friend Dr. Glory Van Scott of New York City. Wein and his wife had no children.
Senator Jack Reed released a statement about Wein:
"George Wein was a gifted musician, producer, and creator.  He shared his gifts with the world and made it a better place.  He brought people together and produced the soundtrack of freedom for a generation of Americans.  I am so grateful for his many years of friendship.  His art, spirit, and musical legacy live on."