Newport Festivals Foundation takes over BridgeFest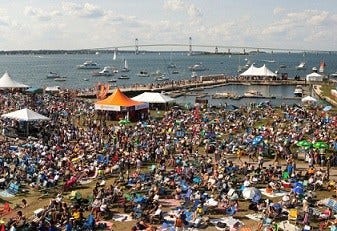 By The Associated Press
news@abc6.com
NEWPORT, R.I. (AP) _ The foundation that runs the Newport jazz and folk festivals is taking control of a local music festival that runs in the week between the two landmark events.
The Newport Festivals Foundation says it has acquired the rights to BridgeFest from the Arts and Cultural Alliance of Newport County. Bridgefest began in 2009 and features local musicians.
Nancy McAuliffe of the Arts and Cultural Alliance says the purpose of BridgeFest had begun to overlap with some newer initiatives of the Newport Festivals Foundation, which has been taking steps to include families and local music.
Foundation Executive Producer Jay Sweet says they're honored to be entrusted with BridgeFest.
The folk festival runs July 22 to 24 and the jazz festival runs July 29 to 31. BridgeFest is between the two.
© The Associated Press WLNE-TV 2016