Newport Jazz Festival announces 2012 lineup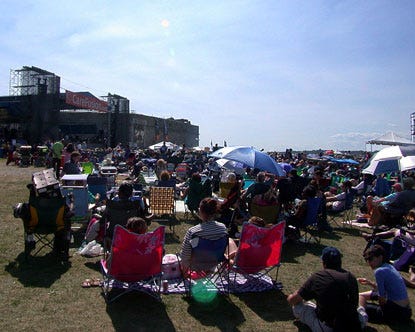 NEWPORT, R.I. (AP) – Guitarist Pat Metheny (meh-THEE'-nee), drummer Jack DeJohnette and vocalist Kurt Elling are among dozens of performers announced for this summer's Newport Jazz Festival.
Festival founder and producer George Wein (ween) revealed the 2012 lineup Tuesday. Wein says the list "features many of the younger artists that represent what jazz is today and tomorrow along with hall of fame veterans."
The event is scheduled to kick off Aug. 3 at the International Tennis Hall of Fame before moving to Fort Adams State Park Aug. 4-5. Natixis Global Asset Management will again sponsor the festival.
The jazz event, first held in 1954, has showcased a who's who of jazz stars. In 2010, Wein took the festival and its sister event, the Newport Folk Festival, nonprofit in an attempt to ensure their long-term success.