Newport police arrest 5 after physical altercation outside wedding party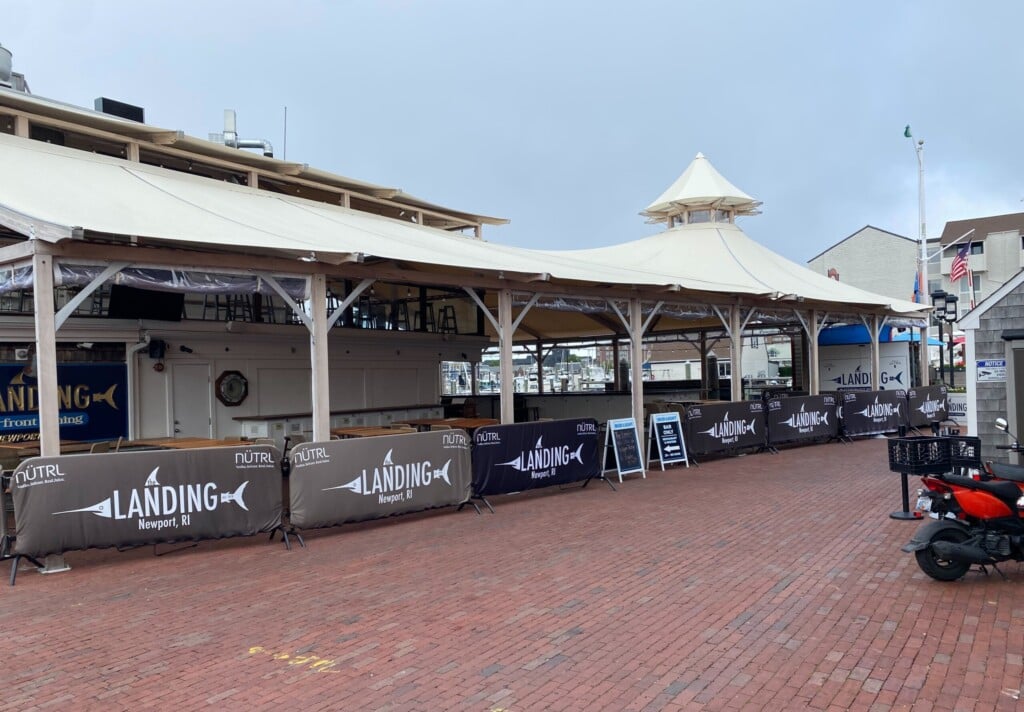 NEWPORT, R.I. (WLNE) — Newport police said Monday five people who were a part of a wedding party were arrested over the weekend after they got physical with an officer.
The incident happened just after 12:30 a.m. Sunday at The Landing on Bowens Wharf.
Police said a man, identified as David Onik, was taken out of the restaurant after he was accused of pushing an employee and trying to punch another.
Onik, 44, was then placed into handcuffs, while a second officer asked his wife, Rachael Onik, and his sister-in-law, Alexandra Flaherty, to stay back, read a police report.
Police said that the women once again approached Onik when officers were talking to staff at The Landing to see if the employee wanted to press charges.
Shortly after, Rachael came up to her husband for a third time. An officer then grabbed her arm to move her away, when police say she "tripped and fell over the uneven brick and stone."
The police report went on to say that another person, only identified as a blonde woman wearing a white dress, then pushed the officer, who then pushed her to "back out of the way to create distance."
While walking her away, police said family members nearby then crowded the officer. The officer claims several people were pulling and pushing him from behind.
When he turned, he said Flaherty "kicked [him] in the groin." That's when he slapped her in the face to "create distance."
The officer was then hit by Robert Nash in the face, causing him to fall backwards and hit his head on the brick.
"My vision became extremely blurry to the point I could not focus on anything or even see people," wrote the officer in the report. "I was unable to tell which way was up or down for several seconds leaving me completely defenseless."
Police said another woman, Olivia Costello, tried to go in between Flaherty and the officer.
The officer called for backup multiple times as "blood was filling in [his] mouth and dripping off of [his] nose."
All five face several charges, including disorderly conduct.