Newport police ask for help identifying suspected thief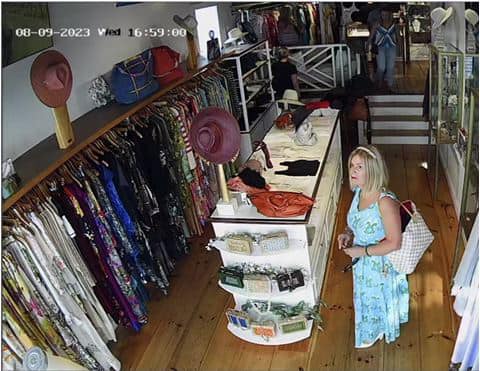 NEWPORT, R.I. (WLNE) — Newport police are asking for the public's help identifying a suspect they say is connected to a larceny at a local store on August 9.
Officials shared a photo of the suspect on social media, who appears to be an older woman with blonde hair wearing a blue, patterned dress.
Anyone with information regarding the reported theft or the alleged suspect is urged to call Detective Jack Billings at 401-845-5751.