Newport Police prepare for St. Patrick's Day parade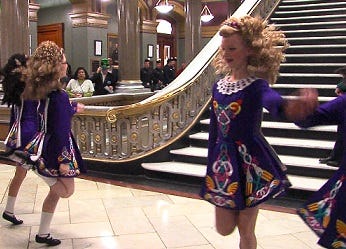 Dee DeQuattro
Newport is preparing for the annual St. Patrick's Day parade set to take off from Newport City Hall promptly at 11:00 a.m.
The festivities bring thousands to the streets of Newport but cause a bit of a headache for local police who spend the day handling a heavy volume of activity.
The number of arrests in the past few years on parade day have been declining but remain high; in 2012 Police made 70 arrests during the parade, the year before they made 96 arrests.
Lt. William Fitzgerald of Newport Police said the department will have an additional 20 officers on duty this Saturday. He expects that between 200 and 250 calls will come into the department between 7 a.m. and 7 p.m.
Police will be handing out fines for anyone caught breaking the law this Saturday. Fitzgerald said the most commonplace violations tend to be drinking in public, under age drinking, and individuals urinating in public.
He noted the parade is a family event and not a "drinking fest" and that individuals should act accordingly.