Newport St. Patrick's Day parade makes comeback after pandemic hiatus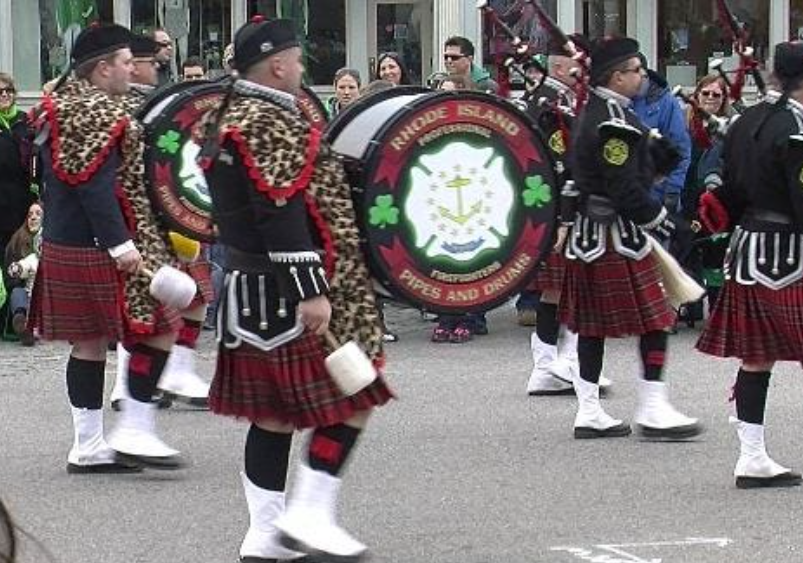 NEWPORT, R.I. (WLNE)- The Newport St. Patrick's Day parade will make a comeback on Saturday after a pandemic hiatus.
City officials made the difficult decision to cancel the celebration in 2020 and 2021, but with relaxation of COVID-19 restrictions in the state, the parade has returned.
Officials say the parade will will kick off at 11:00 a.m., regardless of expected snow.
The route will start in Lower Broadway, move through Washington Square, then down Thames Street, and end at St. Augstin's Church.
Newport Police say they will have a strong police presence and strictly enforcing rules, such as open containers of alcohol and disorderly conduct.
Police also note that there will be traffic downtown from 9 a.m. to 3 p.m., and it is best to plan ahead.
Here's what you need to know about traffic and parking:
Police recommend that people coming to view the parade avoid Broadway.
Best routes into the city with available public parking are: Westbound on Memorial Blvd, right onto Bellevue Ave. (northbound), left on Church St. and right into
the Waterfront Parking lot (situated between Church and Mary St.) Farewell St. South to America's Cup Ave., and right into the Gateway parking garage.
Parking is prohibited on the following streets from 5:00AM to 3:00PM:
Broadway from Cranston/Equality Park West to Washington Square
Equality Park Place and Equality Park West
Dr. Marcus F. Wheatland Blvd. (West side)
Bull St. At Spring St.
Spring St at Bull St.
Washington Sq. from Broadway to Thames St.
Thames St. from America's Cup Ave. to Morton Ave.
Carroll Ave. from Morton Ave. to Harrison Ave.
Both sides of America's Cup at the Gateway Center
Narragansett Ave between Spring St and Bellevue Avenue.