Newport veteran receives a Veterans Day surprise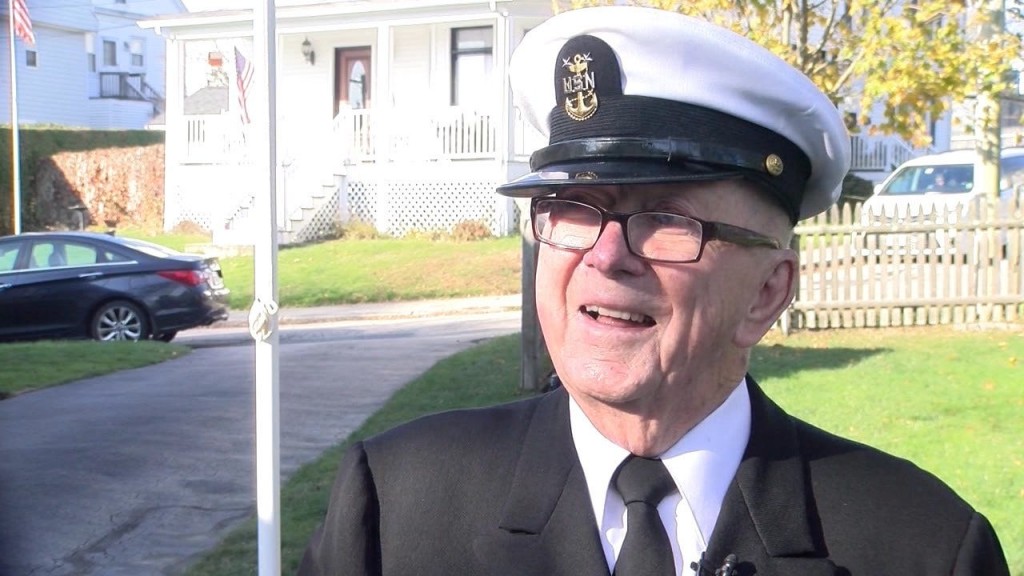 By News Staff
Email: news@abc6.com
Twitter: @ABC6
NEWPORT, R.I. (WLNE) – It was a very special Veterans Day for a Master Chief Charles Parks, a 92-year-old Navy veteran from Newport, who was gifted a brand new flag pole for his yard.
It was a special morning for a special veteran when family and friends gathered for the 30-year-Navy veteran who served in World War II, Korea, and Vietnam, as Master Chief Parks has gifted free flag pole in his yard thanks to the local V-F-W Post.
Master Chief Parks knew about the gift of the flag pole but was unaware of the surprise that was in store next.
Along with family and friends, the Newport Mayor Jamie Bova was in attendance, as well as a Navy Drill Team, who honored the veteran with a flag that was once flown on the U-S-S Constitution.
Before the morning was through, the drill team sang to Parks while he raised his new flag and afterward, the Mayor presented him with a document officially declaring today as Master Chief Charles Parks Day in Newport.
The men and women of the V-F-W Post in Newport also held a celebratory lunch for the Master Chief.
WLNE-TV/ABC6 2019