Newport's Cliff Walk once again damaged, but this time because of winter storm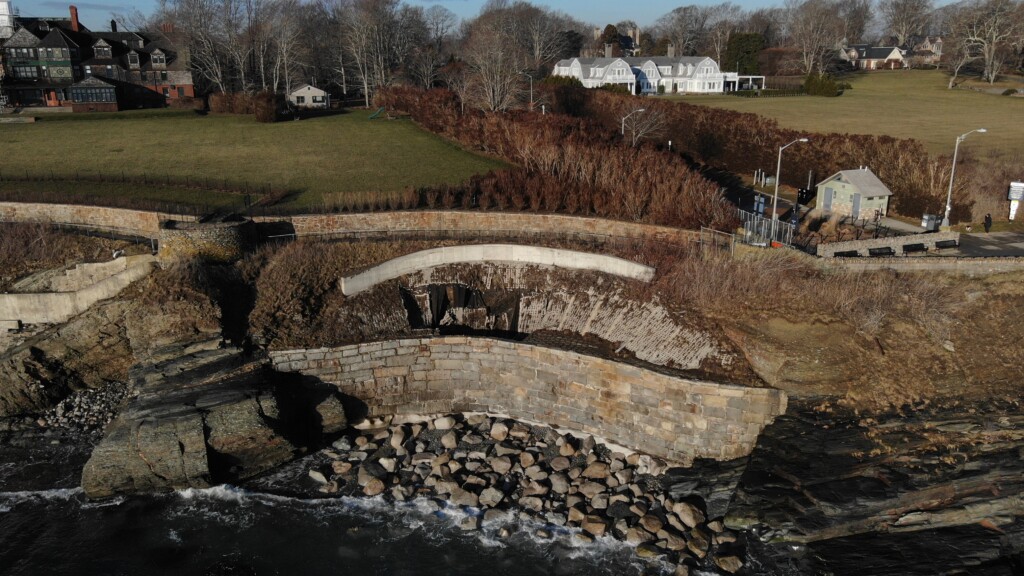 NEWPORT, R.I. (WLNE) — Newport's beloved Cliff Walk was once again damaged, but this time because of the winter storm.
"We identified some storm-related damage along the walk that was sustained during the Dec. 23rd coastal storm," Tom Shevlin, a spokesperson for the city of Newport.
Shevlin said the damage was about 200 feet north of the area that crumbled last spring.
"While the path itself was not impacted, the engineered embankment that was constructed as part of our post-Sandy repairs and associated retaining wall will need to be repaired," said the spokesperson.
Shevlin said the city is now asking the council for some extra funding to expand the current ongoing study related to the collapsed portion of the Cliff Walk at a meeting Wednesday.
He also said that because of the "increased intensity of storms that we're seeing," Newport is finalizing a grant request that would allow them to conduct a full-length study of the path "with an eye toward its current condition and the potential impact of climate change."
No injuries were reported during this incident.
In March, a chunk of the Cliff Walk collapsed because of erosion, shutting down a part of the walk from Narragansett Avenue and Webster Street. No one was hurt.
Shortly after, the collapsed portion was shut down for the entire summer, so Salve Regina University students could conduct an independent engineering study to analyze data from the collapse that would help identify additional vulnerable parts of the scenic walk.