Newport's iconic Cliff Walk now smoke-free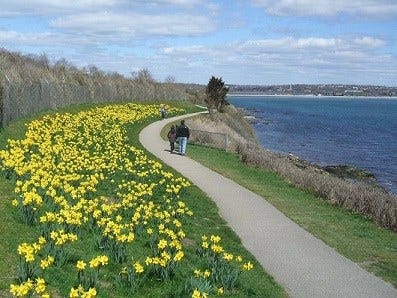 By The Associated Press
NEWPORT, R.I. (AP) _ People are no longer allowed to smoke while strolling along Newport's iconic Cliff Walk.
But Newport officials say they aren't worried about losing tourists because of the city's new ban.
Councilor John Florez says they don't want to subject tourists to cigarette smoke and litter.
The Cliff Walk is a 3 1/2-mile public walkway that runs between the Atlantic Ocean and some of the city's most spectacular Gilded Age mansions.
It attracts hundreds of thousands of visitors a year and is Rhode Island's most visited tourist attraction.
The city banned smoking on city beaches, in city parks and on the Cliff Walk in June.
© The Associated Press / WLNE-TV 2015