Newport's Wayfinder Hotel to reopen this summer after full restoration from fire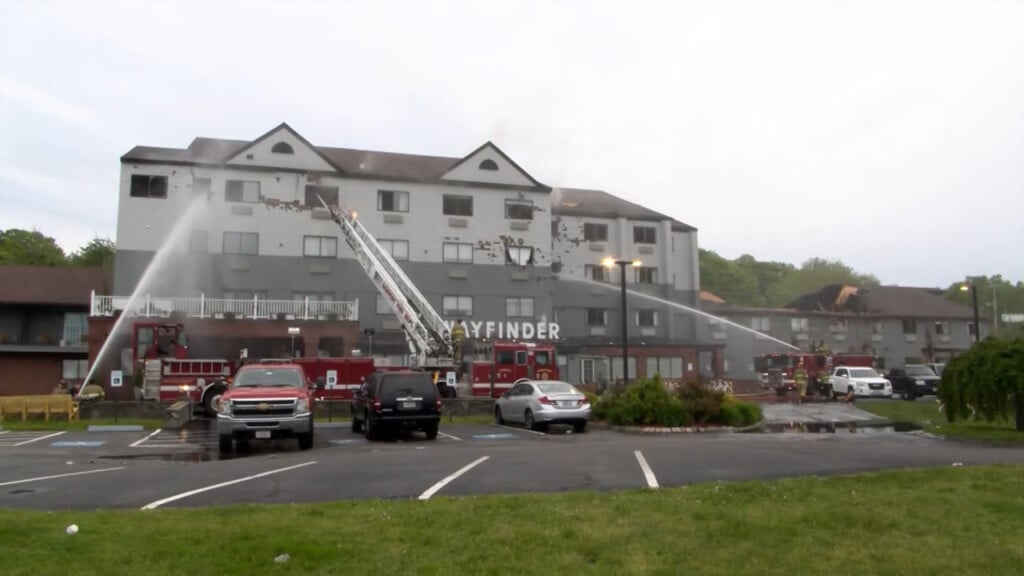 NEWPORT, R.I. (WLNE) — Newport's Wayfinder Hotel is set to open back up after flames swept through it last year, right before Memorial Day weekend.
"We are getting ready to reopen this summer after a full restoration and refresh, just in time to enjoy the very best of Newport," hotel staff wrote on social media.
More staff is needed as the hotel gets ready to welcome guests again.
Those who have a love for the City by the Sea and would like to be a part of the reopening can send an email to hello@thewayfinderhotel.com.
A massive fire forced the hotel to close just before Memorial Day weekend last year — what many consider the beginning of summer.
Part of the roof collapsed and almost 200 rooms were destroyed. The bulk of the damage was at the hotel's newly-renovated wing.
Firefighters were pulled from the building as the floors began to collapse. Three were injured, including one who fell through a floorboard.
Fire crews checked for hot spots for days.
The cause of the fire has not been determined.