NHL Suspends Bruins Forward Brad Marchand for Three Games, Including Winter Classic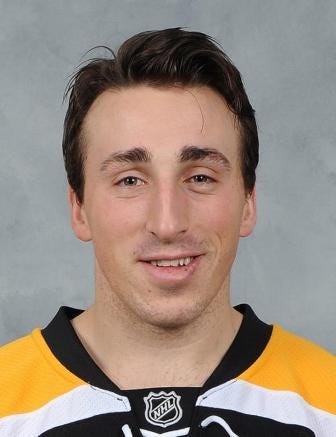 NEW YORK (AP) _ Boston Bruins forward Brad Marchand was suspended three games without pay, including the Winter Classic, by the NHL on Wednesday for clipping Ottawa defenseman Mark Borowiecki.
Marchand upended Borowiecki away from the puck during the first period in Boston's 7-3 home victory Tuesday night. The 5-foot-9 Bruins forward swooped down and took out the 6-foot-2 Borowiecki at his knees. Borowiecki wasn't injured on the play
Marchand was punished as a repeat offender. He has previously been suspended three times and fined another during his career, including three lower-body infractions. One of those suspensions came after a similar hip check on Sami Salo in 2012.
The suspension will cost Marchand $164,634. He has 15 goals and 11 assists in 34 games this season.
The Bruins will face the Montreal Canadiens in the Winter Classic on Friday at Gillette Stadium.