NJ man accused of sparking amber alert due in court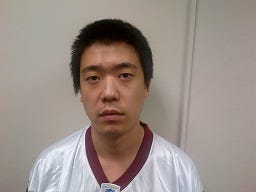 By: Melissa Toupin
Daniel Berger, 27, will return to Rhode Island to be arraigned in Federal Court. He is scheduled to appear before Magistrate Judge Lincoln Almond on Tuesday afternoon in Providence. Berger is accused of transporting a 13-year-old Portsmouth girl to New Jersey apartment.
The teen was taken from her Landing Circle home in Portsmouth last Wednesday setting off a state-wide Amber Alert. After more than 12 hours the teen was found in his apartment several states away.
The Amber Alert was issued after the girls mother reported her missing. According to investigators the two had been corresponding on-line, and the girl went willingly.
The girl has been reunited with her family.
Berger is charged with transporting a minor to commit a sexual act. He has already faced charges in New Jersey.
(C) WLNE-TV 2013