No criminal charges will be pressed in Gemma voter fraud claims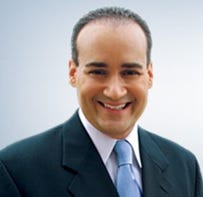 Dee DeQuattro
There was no evidence of voter fraud on behalf of Congressman David Cicilline according to a letter from Special Assistant Attorney General J. Patrick Youngs to State Police.
The investigation was triggered when Anthony Gemma, Congressman David Cicilline's Democratic challenger accused the Congressman of buying votes, tampering with voting machines, sending people to vote in other people's names and intimidating voters. Last August Gemma lobbed the allegations against the Congressman. Cicilline has repeatedly stated that the claims were a reckless political stunt and were baseless and unfounded.
"This investigation failed to yield sufficient facts to establish probable cause to charge any person with a criminal offense," said Lt. Colonel Michael Winquist of Rhode Island State Police. "The investigation was also reviewed by prosecutors from the Attorney General's Office who concurred with our conclusion."
Winquist said numerous individuals were interviewed by State Police detectives over the past several months.
(C) WLNE-TV 2013