No disciplinary action taken against NBHS teacher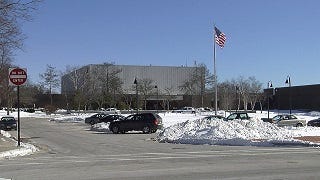 By Mike LaCrosse
A New Bedford teacher who had a chair thrown at her by a student no longer has to worry about loosing her job.
School administrators decided not to take disciplinary action against Joanne Maura during a meeting late Thursday afternoon.
"She feels relieved, she feels that this has been a dark cloud over her and now she can just get on with her life," said New Bedford Educators Association President Lou St. John.
Last month, a student threw a chair at her from across a classroom after she refused to give him back his cell phone. The student is expelled and shortly after the incident Ms. Maura got a letter from the principal saying she didn't properly notify administrators about what happened and could be terminated.
"After the facts were presented the administration agreed that Ms. Maura had done nothing wrong," said St. John.
Superintendent Pia Durkin released a statement which says in part: "Based upon the review of facts, except for the fact that the incident should have been reported in a more timely manner, the matter was handled reasonably under the circumstances and no disciplinary action was applied to the teacher."
The meeting comes exactly one week after the City Council voted unanimously to support Ms. Maura.
"They're not gonna be swept under the rug under my leadership. No teacher should feel unsafe in a school building no student should feel unsafe," said New Bedford City Councilor Brian Gomes.
Lou St. John says the whole situation victimized Ms. Maura twice.
"They were very apologetic at the end of the meeting," said St. John.
Ms. Maura still plans to retire at the end of the school year.
(C) WLNE-TV 2014