No Time to Waste in 1st District Congressional Race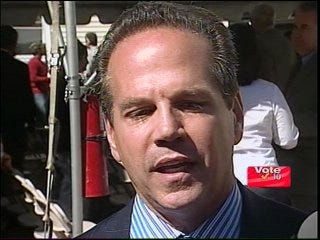 David Cicilline knocked off three Democrat challengers for Patrick Kennedy's Congressional seat Tuesday, but he was right back at it Wednesday morning.
Meanwhile, Loughlin hit the ground running with his own Smith Hill press conference this morning.
The two are already trading barbs via press release, and there are still 47 more days to go until the general election.
ABC6 Chief Political Reporter Mark Curtis caught up with both men today and has the story from Providence.