No West Nile found in latest mosquito tests in Rhode Island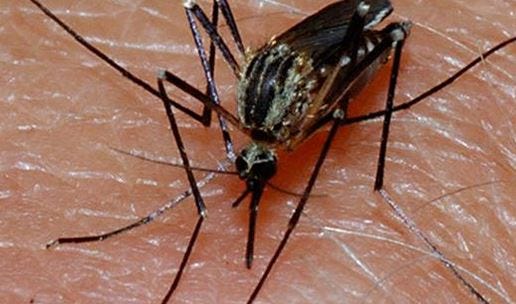 By The Associated Press
news@abc6.com
PROVIDENCE, R.I. (AP) _ State environmental officials have not found West Nile virus in the latest round of mosquito tests in Rhode Island.
The state Department of Environmental Management said Tuesday that 239 mosquito samples from 45 traps set statewide on Aug. 12 and Aug. 17 came back negative for both West Nile and eastern equine encephalitis.
Results from 178 additional samples collected from 39 traps set on Aug. 24 are pending.
On Aug. 19, the agency reported that West Nile had been found in a sample of mosquitoes collected Aug. 12 in North Kingstown.
It was the first time the virus was found in Rhode Island this season.
The agency advises people to take precautions to protect themselves from mosquito-borne illnesses, including EEE, which has not been found in the region this year.
(C) The Associated Press 2015