No West Nile found in latest mosquito tests in Rhode Island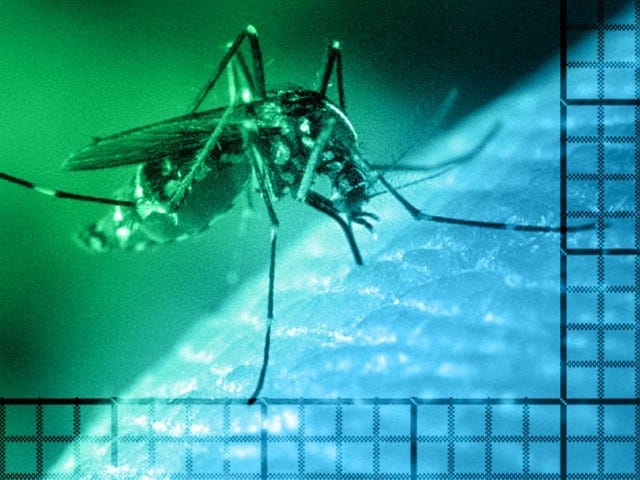 By The Associated Press
PROVIDENCE, R.I. (AP) _ State environmental officials say they did not find West Nile virus in the latest round of mosquito tests in Rhode Island.
The state Department of Environmental Management said Monday that 129 mosquito samples from 35 traps set statewide during the week of June 29 came back negative for both West Nile and Eastern Equine Encephalitis.
Results from 121 additional samples collected from 37 traps set July 7 are pending.
No mosquitoes have tested positive for West Nile or Eastern Equine Encephalitis so far this year in Rhode Island.
DEM says the best prevention against mosquito-borne illness is preventing bites.
Residents are urged to use mosquito repellent, put screens on windows and doors and eliminate areas of standing water, where mosquitoes breed.
Mosquitoes are trapped weekly and tested into the fall.
© The Associated Press/WLNE-TV 2015