NOAA Climate Prediction Center Releases 2019 Atlantic Hurricane Seasonal Outlook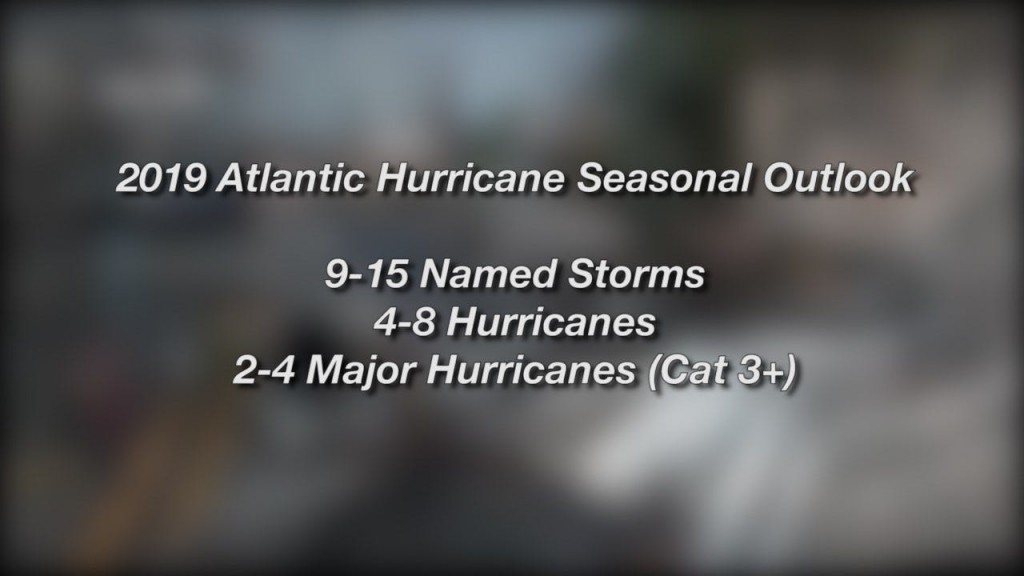 By: Tim Studebaker
Facebook: @TStudebakerABC6
Twitter: @TStudebakerABC6
Email: tstudebaker@abc6.com
PROVIDENCE, R.I. (WLNE) – The numbers have been crunched, and NOAA's Climate Prediction Center says they expect a near-normal 2019 Atlantic hurricane season.
Acting NOAA Administrator Dr. Neil Jacobs says, "On one hand, the ongoing El Niño is expected to persist and suppress activity in the Atlantic hurricane season. On the other hand, a combination of warmer than average sea surface temperatures in the tropical Atlantic and Caribbean, combined with an enhanced West African monsoon, favor increased activity."
Their prediction is for a total of 9-15 named storms, 4-8 of which would reach hurricane strength, with 2-4 major hurricanes of category 3 or higher. The focus of the day was on preparedness, listing an example from Texas after Hurricane Harvey in 2017.
FEMA Deputy Administrator for Resilience Dr. Daniel Kaniewsky says, "The uninsured disaster survivor received about $3,000 from FEMA, but $3,000 isn't going to make you whole."
He went on to say the average insurance payment after that storm was $117,000.
While the seasonal outlook predicts how many storms should form, it doesn't predict if and where any of those storms could make landfall. The time to prepare is now.
National Weather Service (Norton, MA) Meteorologist in Charge Andy Nash says, "One of these days, it's not a matter of if, it's when. One of these days, another major hurricane is going to come right smack into southern New England. It's been so long since we've had such a strong storm, it's really out of our collective memories now."
The official Atlantic hurricane season runs from June 1st to November 30th, but storms can form before and after those dates.
The Climate Prediction Center also released its outlook for the Pacific hurricane season, predicting an above-average year there.
© WLNE-TV / ABC6 2019