Nor'easter storm leads to more school cancellations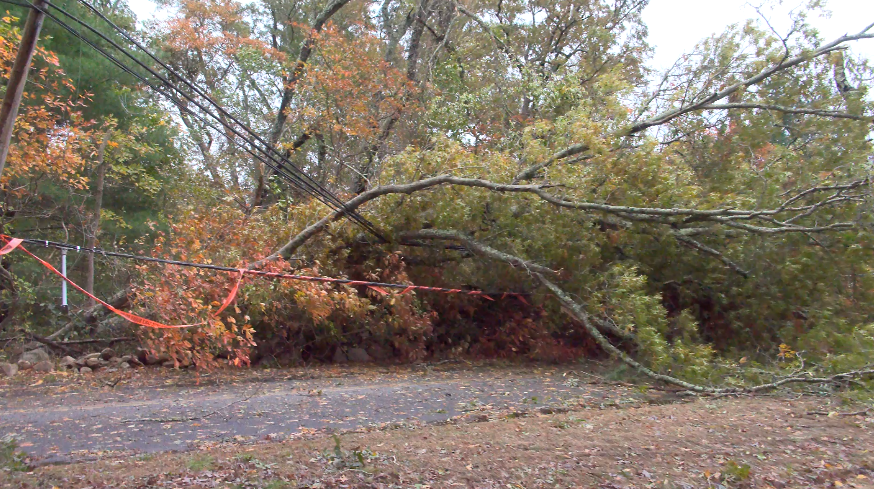 WESTPORT, Mass. (WLNE) – Outages and damage from the Nor'easter storm are causing some schools in Southern New England to cancel classes for the second day in a row.
Those include all schools in Westport and Dighton-Rehoboth. Both superintendents tell ABC 6 News it's very unusual to use two snow days so early in the year before snow has even hit the ground.
"There's a good amount of cleanup that has to be done," Westport Superintendent Thomas Aubin said. "Knowing that we're short staffed and people had been working through the storm in order to keep things going, it just seemed like the right call. I always will stand by safety first."
Superintendent Thomas Aubin says the days off count as snow days and will get added back on at the end of the year. He says the option to go virtual wasn't realistic with so many families out of power and wifi.
For families in the Dighton-Rehoboth School District, Superintendent Anthony Azar told ABC 6 News they were told by DESE they are not allowed to use remote learning in these instances, which he says, "makes little sense since our remote learning platform is still in place."
The district will also need to make the days up in June.
"As we have become accustomed to, New England weather is at times the most beautiful in the fall, but, as we saw with this most recent weather event it can also be somewhat destructive," Superintendent Azar said.
Both districts expect school to be back in session Friday morning.