North Attleboro man accused of severely beating infant son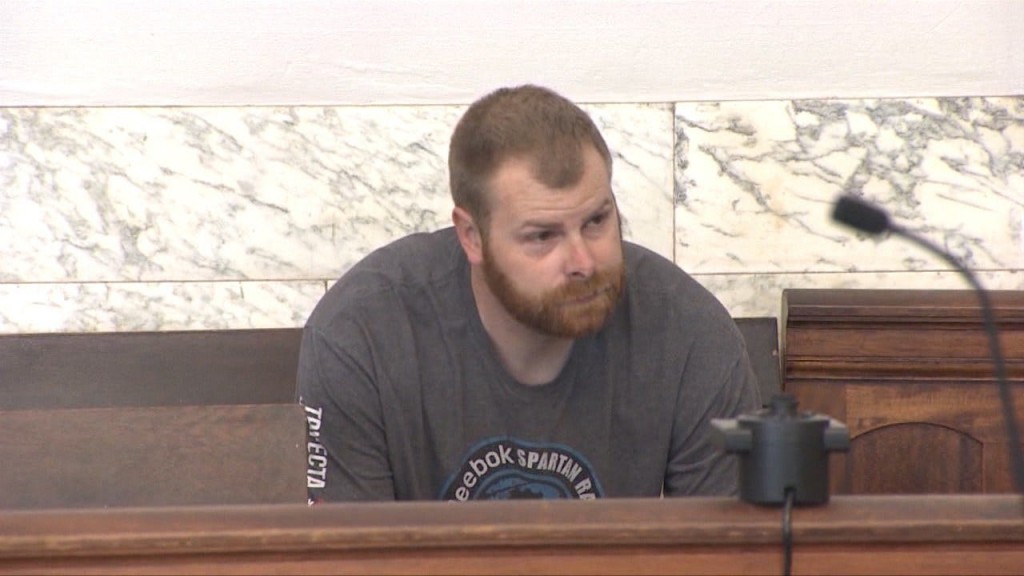 By John Krinjak
Email: jkrinjak@abc6.com
Twitter: @johnkrinjakABC6
ATTLEBORO, Mass. (WLNE) — A judge ordered Mark Fay, 37, of North Attleboro held without bail late Friday, charged with assault and battery on a child with substantial injury.
On May 15th Fay's wife called 911 from the family's Mount Hope Street home, saying the couple's four-month-old son was unresponsive and his skin was clammy. The infant was taken to Hasbro Children's Hospital, where doctors found a subdural hemorrhage on his brain, a retinal hemorrhage in his eyes, and bruises on the his chest and back–injuries consistent with trauma.
In the police report Mark Fay claims the baby was fussy the night before so he took him for a car ride. Shortly after his son woke up the next morning he says his body became limp, but Fay wouldn't say whether he abused the boy.
Neighbors we spoke to on Mount Hope Street say they were shocked to learn of something like this happening just a few doors down from their homes.
"I haven't seen any police activity or nothing over here. We just had one encounter with him one night. We were lighting off some fireworks, and he came over at the end of our driveway and was screaming at us to stop lighting the fireworks, that his baby was going to bed," said a neighbor who didn't want us to identify him or show his face on camera. He told us Fay seemed hostile.
The neighbor tells me that aside from that encounter, Fay largely kept to himself. "I couldn't believe it when I heard it. I didn't think he was like that. I kind of understand, maybe his baby was going to bed and we were making noise. But to hear that, it's shocking."
Fay's wife told police her husband is not violent, but court documents show a pending assault and battery charge against him. That involved alleged abuse against his 14-year-old stepson… Who suffered a concussion after an altercation with fay last October.
Altogether Fay has three children and two stepchildren. We're told DCF has ordered the couple not to have any contact with their kids.
© WLNE-TV / ABC6 2018