North Attleboro police asks for public's help identifying driver in hit-and-run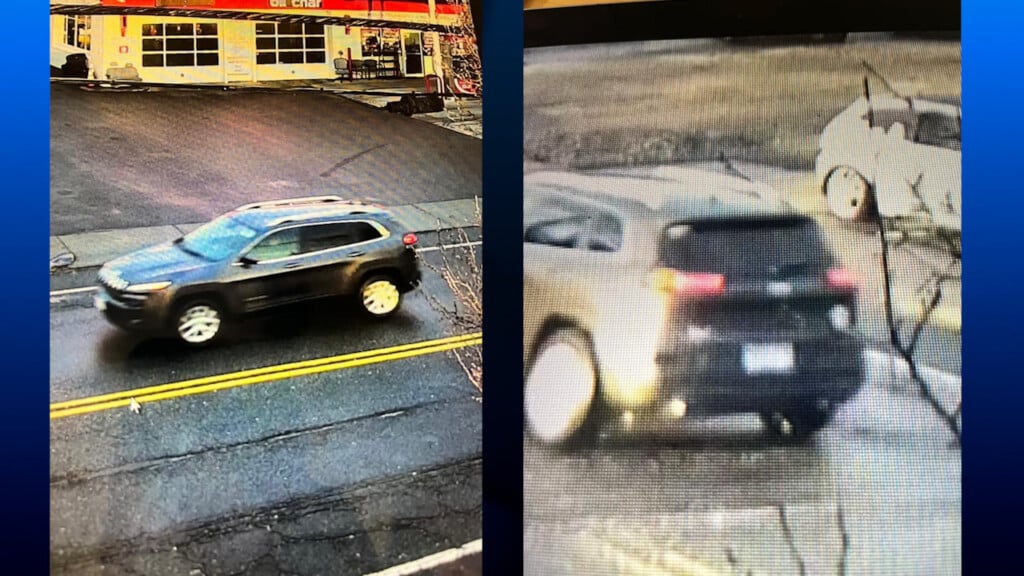 NORTH ATTLEBORO, Mass. (WLNE) — The North Attleboro Police Department is asking for the public's help in identifying the owner of a car involved in a hit-and-run on Wednesday.
Police said they're looking for the owner of a Jeep Cherokee that hit a pedestrian at approximately 7:23 a.m. at the South Washington Street and Chestnut Street intersection.
The department shared a video where a pedestrian can be seen crossing the street to get to a school bus with its stopping lights on.
Police said the victim was not seriously injured but the video confirms the Jeep made contact with the victim.
The identity of the victim was not immediately released.
Anyone with information is encouraged to contact Officer Rouette at (508) 695-1212.