North Attleboro students send a worm to space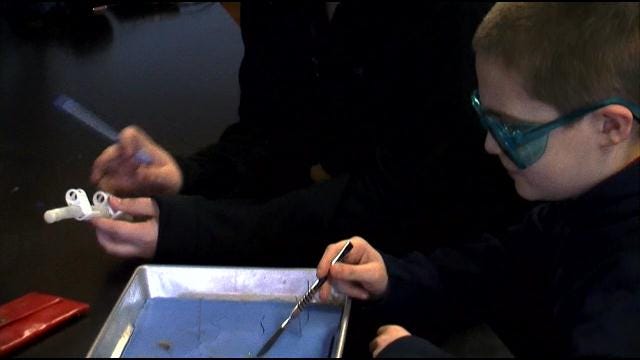 By Liz Tufts
In just a few months, a group of aspiring scientists at North Attleboro Middle School will take part in a once-in-a-lifetime voyage to space.
They're not actually heading there…but their science project is.
Lily Wetherbee says, "We are sending a worm up into space."
A worm will be shipped off to the International Space Station in two pieces to see if it can regenerate back together. That could give real scientists an idea if humans could heal from cuts in space, too.
Chris April says, "We had to explain what we did to make the experiment work."
The school received a grant to take part in the Student Spaceflight Experiment Program. 120 students at the middle school vied for a chance to send their idea to space. One team was chosen.
Science teacher Tanya Erban says, "They are 5th graders when they come in and they are literally writing proposals that are beyond their years."
Their projects will join others from across the country.
Science teacher Michelle McDermott says, "In this mission flight there are 15 other communities involved that will be sending something into space."
The astroworm hasn't been chosen yet. It will be picked a few days before the big trip into space on May 1st. The kids say they're excited to see what happens.
© WLNE-TV 2014