North Attleboro teens rescue abandoned puppy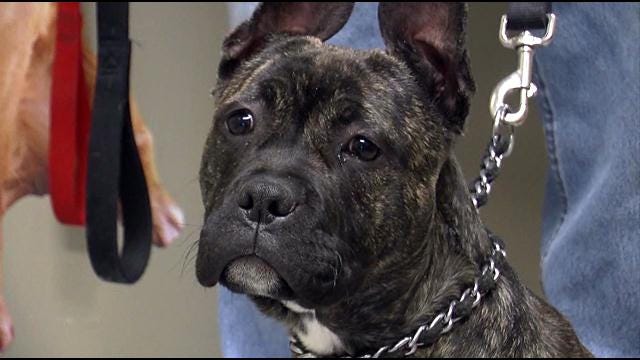 By: Alexandra Cowley
A 4–month old puppy is in a shelter after being rescued by three local teens. The dog was found roaming the streets in North Attleboro. At first the teens thought it was a runaway, until they found a note that told a different story.
"It was so cold that night, it could have died," explained Attleboro High School senior Alex Pereira.
Three North Attleboro teens were driving down Cushman Road Wednesday night. After a lacrosse game when they noticed cars braking in front of them.
"We noticed that the dog was running in the street nipping at the bumpers ahead of us," said Jacob Rivello.
The dog that was running in the road is a short haired pitbull, just 4 months old.
"We just pulled right over to the side of the road and she jumped right in, we opened the door and she just jumped in, she must have been freezing," said Sophomore Gabi Cavallaro.
The teens searched the puppy for information and found a note. It read; hi my name is Ziya, I need a home, please I need love.
The teens brought the puppy to the North Attleboro Shelter, where animal control officer Karen Fontneau has been caring for her.
"I don't know, I don't get it, besides the bitter cold, coyotes, getting hit by a car, you know what if somebody who is rotten to animals picked her up,"said Fontneau.
Fontneau tried to trace the puppy's name tag which listed Pawtucket 1982, but the Pawtucket shelter had no record of that tag. Fontneau believes it was a recycled tag the owner used for the dog.
She's been renamed Coolata for surviving the bitter cold and will have no trouble finding a new home. The puppy will be getting all its shots next week, and will be put up for adoption soon after.
(C) WLNE-TV 2014