North Attleborough raises concerns of sewer, oil contamination in standing water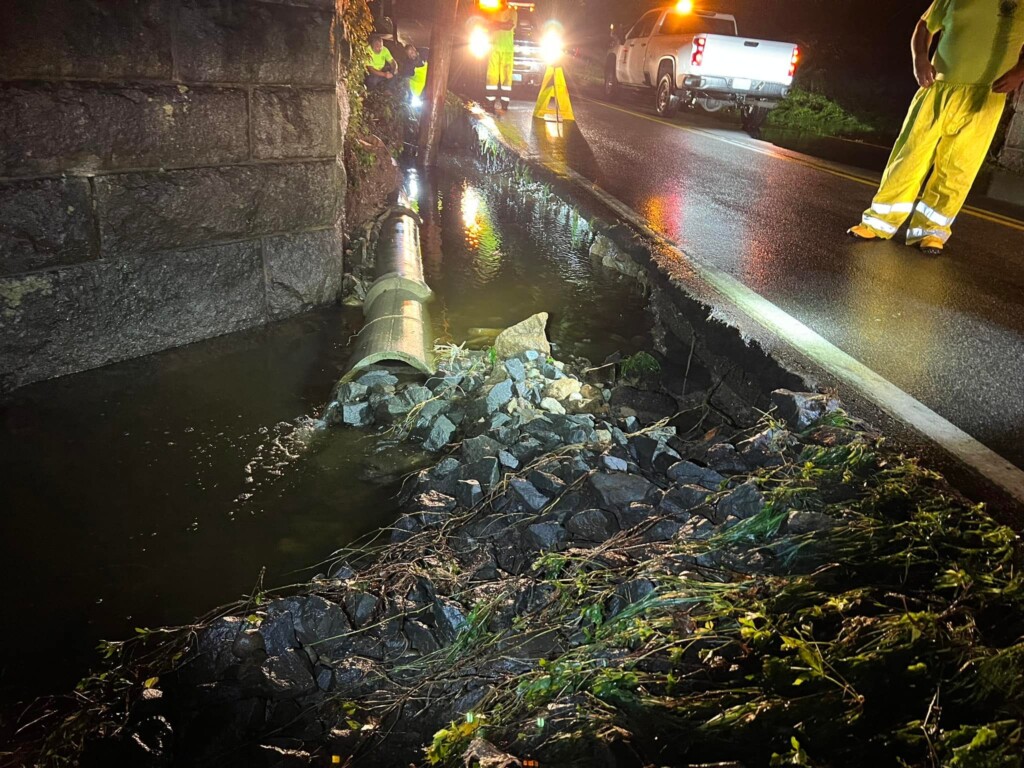 NORTH ATTLEBOROUGH, Mass. (WLNE) — The town of North Attleborough has raised concerns about contaminants in the standing water left by Monday night's heavy flooding.
Town officials are further urging all residents to avoid walking through standing water as it has potential for sewer or oil contamination.
According to the North Attleborough Wastewater Treatment Facility, sections of streets throughout the town have been affected by a surcharge and are covered in contaminated standing water.
The North Attleborough WWTF said the areas impacted include portions of North Avenue, Maple Street, Smith Street and Mount Hope Street.
Community members should also note that the drinking water has not been impacted by the surcharge and is safe to drink at this time.
Anyone who must walk through the standing water out of necessity is asked to wear protective clothing and shower immediately afterwards.
The American Red Cross will also be providing aid and cleanup kits for impacted residents.
Residents can also fill their own sandbags at the North Attleborough Department of Public Works garage at 240 Smith Street, while supplies last.
For more information, residents are encouraged to call the board of health at 508-699-0100, extension 2560