Missing 12-year-old North Kingstown girl found at shopping plaza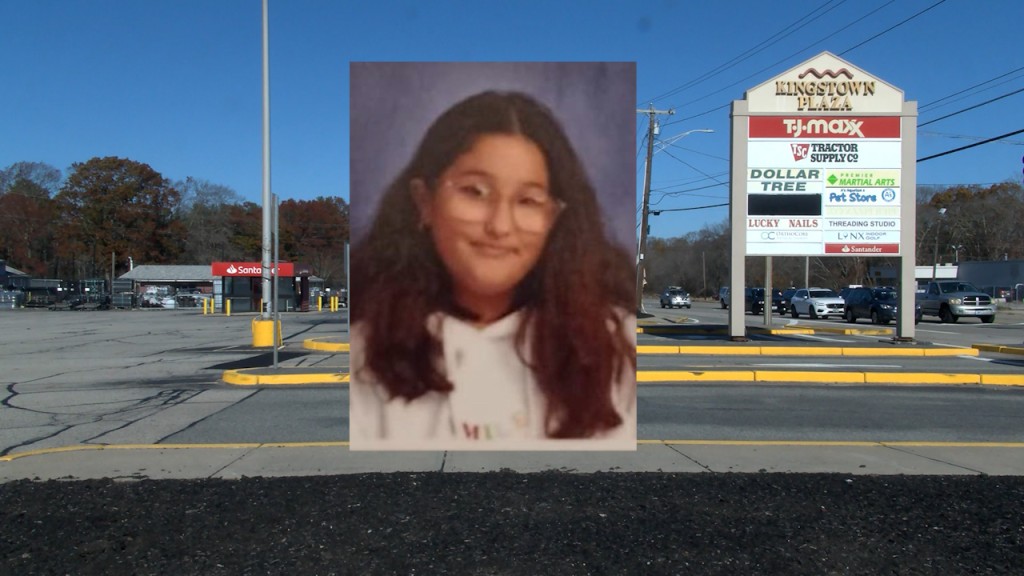 NORTH KINGSTOWN, R.I. (WLNE) — A 12-year-old girl who was reported missing Wednesday has been found safe, according to authorities.
After missing for nearly 18 hours, North Kingstown Police Capt. John Urban said Mia was found at about 10 a.m. inside a local business in Kingstown Plaza on Post Road.
Police said Mia was reported missing after last being seen leaving her Iron Horse Terrace home.
Shortly after, her bike was found about a half-mile down the road on Stony Lane.
Throughout the day, police received tips from the public that they had seen Mia, adjusting their search radius with each tip, but were unable to locate her.
"It was a long night and we kept working at it and we're just happy it came to a successful conclusion," Urban said.
Once police received a tip that Mia was at the plaza, officers responded to the store and were able to locate her.
"She's in good health reunited with her mother and we wanted to thank the public for all their assistance which ultimately led to the successful location of Mia," Urban said.
Although an investigation is ongoing, police told ABC 6 News they believe the 12-year-old ran away from home after an argument with her mother. They don't believe any foul play was involved, but they have not ruled it out.
After she was found, Mia told police she was alone Wednesday night and hid inside a business to avoid the cold.
Police are now checking surveillance cameras in the area, as they have throughout their search to help in their ongoing investigation.
"We have to establish a timeline. If we don't have that information we're just walking around in the dark essentially," Urban said.