North Kingstown Town Council meeting turns divisive amidst 'litter box' allegations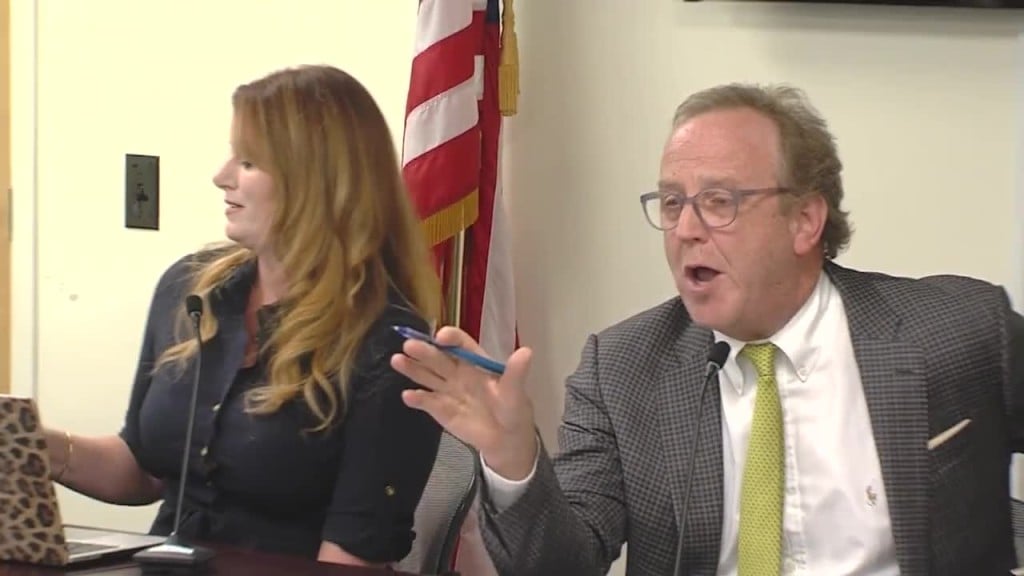 NORTH KINGSTOWN, R.I. (WLNE) — The North Kingstown Town Council fielded concerns of allegations in the district that were brought to the public's attention last week by Councilwoman Mary Brimer.
Brimer told ABC 6 News last week that parents in the district have reported litter boxes in school bathrooms for students who identify as cats.
The North Kingstown School Committee denied the allegations.
"I don't appreciate the negative attention brought to the very kids that she pretends to have empathy for," said a graduate from North Kingstown High School at the town council meeting Wednesday. "I don't think that's very healthy, even if there are issues that need to be taken care of regarding them."
The meeting was to appoint a new member to the school committee.
Kathleen Layton, a community member, addressed Brimer during public comment, saying, "I'm hoping that there would be some kind of apology, or going forward with some more civic discourse when talking about the public school department — for which you are a town council member. Thank you!"
Brimer responded to Layton, "The level of bullying and harassment that I have sustained from her directly — through my phone, through my email, through my answering service — has risen to the level that a fragile person would commit suicide."
Many, like Tiffany McCloud, defended Brimer taking the allegations public — in light of allegations against Aaron Thomas.
She explained, "I know the parents and students who really know what is going on in that school… appreciates you trying to help."
Robert Case was appointed to the school committee's vacancy.