North Korean test not likely a hydrogen bomb, US officials say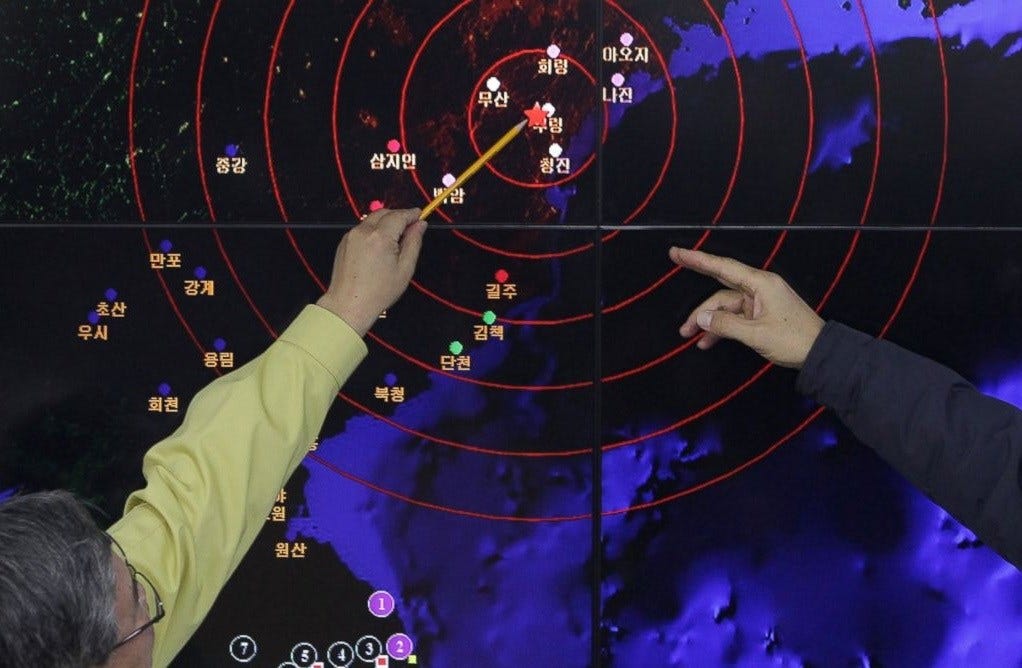 By: The Associated Press, Rebecca Turco
Email: rturco@abc6.com
PROVIDENCE, R.I. – The White House says the U.S. government's early analysis of underground activity in North Korea "is not consistent" with that country's claim of having conducted a successful hydrogen bomb test.
Spokesman Josh Earnest also says nothing has happened to change the U.S. government's assessment of North Korea's technical or military capabilities.
He says the U.S. government is still doing the work that's needed to learn more about the nuclear test North Korea claims to have conducted successfully on Wednesday.
"No doubt sensors will be working overtime to see what kinds of traces of the explosion are detected and that will go a long way to being able to help determine what this is," said National Security Expert Dr. Terence Roehrig with the U.S. Naval War College in Newport. "[North Korea] may still get some impact because they are trying, they tell us they're trying, and it certainly gets our attention."
Despite this, he sees ISIS as a larger threat at the moment, since he feels North Korea can be deterred. "Using nuclear weapons in an offensive fashion is not in their interest and would be something that would be tantamount to regime suicide for North Korea," Roehrig said.
Pyongyang's announcement of a successful hydrogen bomb test would mark a major and unanticipated advance for its still-limited nuclear arsenal.
© WLNE-TV / AP, 2016