North Providence Councilman Withdraws Travel Request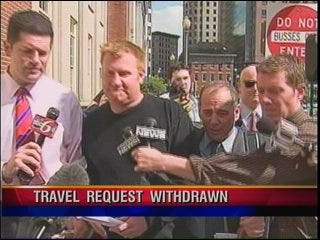 Raymond Douglas III, one of three councilmen in North Providence facing corruption charges, has withdrawn his request to be allowed to travel to South Carolina.
Douglas had asked for permission to take a pre-scheduled vacation with a friend, and his brother-in-law, which he claims had been planned since March, before the charges were filed.
Tuesday, Douglas withdrew that request, before it was to go to a hearing on May 17th.
US Attorney Peter Neronha had requested the request be denied.