North Providence Councilmen Arrested on Corruption Charges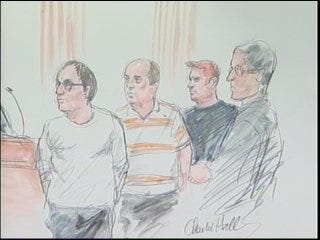 PROVIDENCE, R.I. (AP) – Three North Providence town councilmen, including the council president, have been charged in federal court with taking a $25,000 bribe so that a developer could build a
supermarket in their town.
An affidavit unsealed Thursday says council President Joseph Burchfield, and councilmen John Zambarano and Raymond Douglas III in 2009 took the bribe from an unidentified developer who wanted them to change the zoning rules on a piece of land so he could build a Stop and Shop.
The court papers say an unidentified fellow councilman blew the whistle on the scheme.