North Providence in disarray after suspension of acting chief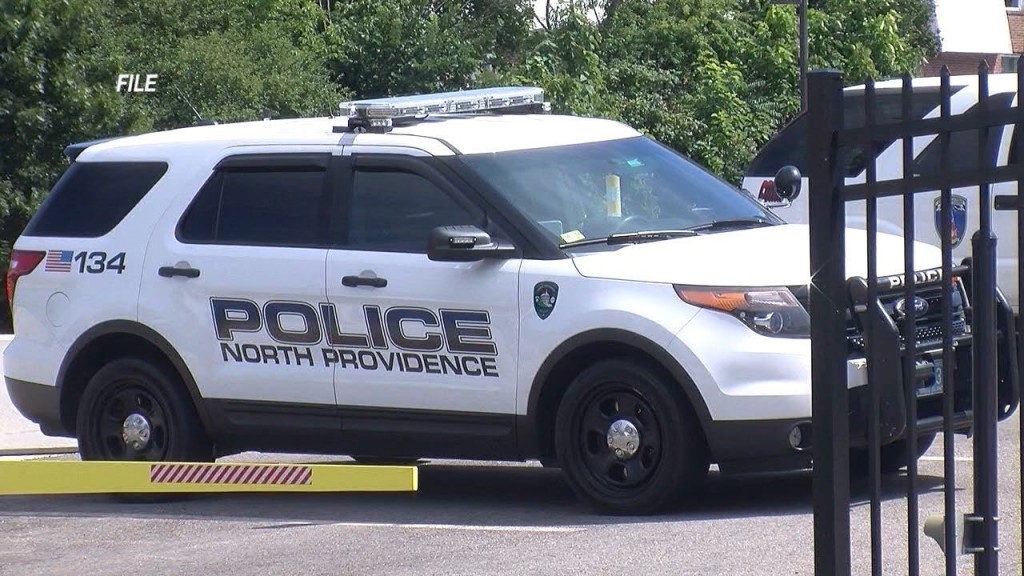 By Bianca Buono
bbuono@abc6.com
@BBuonoABC6
North Providence's longtime acting police chief is now suspended indefinitely. Christopher Pelagio was suspended with pay on Friday and town officials have yet to explain what prompted the suspension.
Mayor Charles Lombardi confirmed Pelagio's suspension to ABC6. He says it has nothing to do with a criminal investigation but declined to comment further.
Pelagio, who has been the acting chief since 2014, has been at the center of an internal investigation in Cranston after he was allegedly involved in an altercation outside Cranston Police Headquarters with one of their officers back in May.
Cranston's Chief Colonel Michael Winquist confirmed to ABC6 on Monday that his investigation into that incident is now complete. The report is being reviewed by the City Solicitor. It has not been released.
The incident in Cranston is not Pelagio's only controversy. He's also the subject of a sexual harassment lawsuit filed by North Providence's highest ranking female officer, Lt. Diana Perez. Perez's attorney, Alberto Aponte Cardona, released the following statement in response to Pelagio's suspension:
"With respect to the North Providence Police Department Acting Chief's suspension we do not have sufficient information to comment on the actual suspension. Why we do not know why he was suspended we are not surprised that his actions have landed him in this position. If you recall, when the mayor was asked about Acting Chief Pelagio's conduct at the Cranston Police Memorial Event to which the mayor classified it as "Cops being Cops". In Lieutenant Perez's case Mayor Lombardi minimized the Acting Chief's conduct as "interoffice banter which is ok when people are getting along… Perhaps the suspension is a sign that the Mayor is finally running out of excuses for the people under his command. We look forward to deposing the Mayor and Acting Chief Pelagio in the weeks to come."
Last year, the town's police union voted they had no confidence in Pelagio. The president of the police union, Dennis Stone, says he has not been told why Pelagio was suspended. He released the following statement:
"Fop 13 has been concerned for quite some time in the ability of Pelagio to lead this department as evidenced in two votes of no confidence. We've expressed our concerns to the mayor several times but our concerns have gone unanswered. Mayor Lombardi has previously stated that the issue was that union was trying to run the police department. I truly hope the mayor now sees Pelagio's behavior as concerning, as we have since he was put in charge of this department. The mayor has the opportunity to get this department back on track. We can only hope he makes the right choices and helps get us the leadership we so desperately seek."
Acting Deputy Chief Charles Davey will serve as acting chief as town leaders work to find a permanent solution.
© WLNE-TV 2017