North Providence mayor appoints new police chief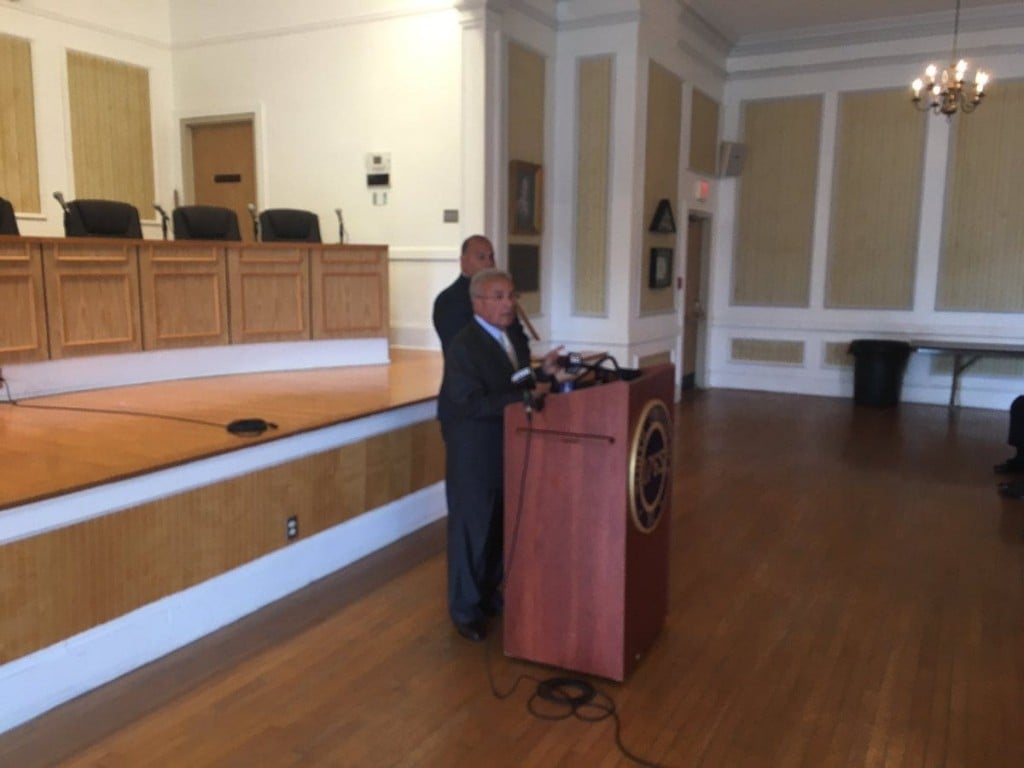 By: John Krinjak
Email: jkrinjak@abc6.com
Twitter: @johnkrinjak
NORTH PROVIDENCE, R.I. (WLNE) — The town of North Providence named a new police chief Friday morning.
The announcement came after last month's suspension of the acting chief following a heated confrontation with a Cranston officer.
North Providence has really tried to turn the page on what has been a rough couple of years for the police department, which culminated in the suspension of Acting Chief Christopher Pelagio.
"His background, his knowledge and experience are a perfect fit," said Mayor Charles Lombardi, as he officially appointed retired Rhode Island State Police Major David Tikoian as North Providence's new police chief and colonel.
"I am confident that we have a department that is filled with dedicated, talented and proud law enforcement professionals," said Tikoian.
Tikoian takes over an embattled police force.
Acting Chief Chris Pelagio was suspended on July 21st after an altercation involving Pelagio and a Cranston officer that was caught on surveillance video.
"I cannot stand by and allow a few malcontents and disgruntled officers stand in the way of a department with such great potential," said Lombardi.
Lombardi said it was important to choose a chief from outside the department–and he had some strong words for the police union.
"They thought they were going to run this department. And as long as I'm here it's not going to happen. So if you want a new chief, I'll give you a new chief," said Lombardi.
Major Tikoian spent 23 years with State Police–serving at all five barracks before retiring in 2015. He says he looks forward to this new challenge.
"I intend to become part of the fabric of this community by being accessible and visible," said Tikoian.
As for Pelagio, Mayor Lombardi confirmed Friday he remains suspended with pay ahead of a Bill of Rights hearing.
If Pelagio is cleared and returns to the department, the mayor says he would do so as a lieutenant.
Chief Tikoian will be officially sworn in on Tuesday, August 22nd.
©WLNE-TV / ABC6 2017