North Providence Neighbors Ready Class-Action Suit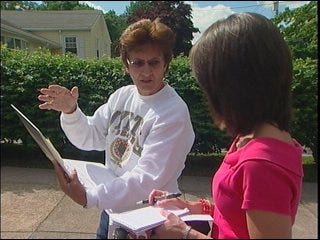 One day after ABC6 News Reporter Erica Ricci brought you the story of a North Providence neighborhood out for answers against Lowe's and a blasting company, those same neighbors are readying a class-action lawsuit against the companies involved.
Due to the construction nearby in building the store, residents complained of damaged foundations, cracked sidewalks, and other damage to their homes.
ABC6 Reporter Erica Ricci has this follow-up report.