Woman charged with DUI in crash that injured a North Providence Police officer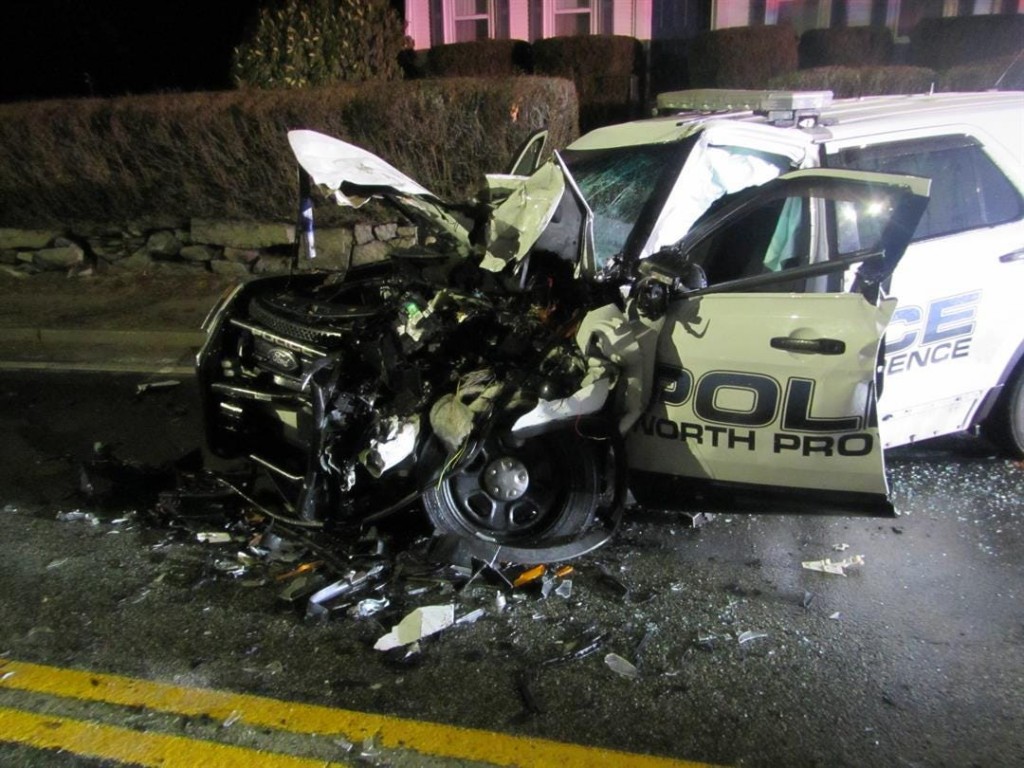 By: News Staff
Email: news@abc6.com
Twitter: @ABC6
NORTH PROVIDENCE, R.I. (WLNE) – A North Providence police officer was injured in a head-on collision with a suspected DUI driver early Thursday morning.
Officer Christian Ariza was transported to the hospital with a broken arm and other non-life threatening injuries after his cruiser was hit by a Jeep on Douglas Avenue around 1:00 a.m. Thursday.
Officer Ariza had to be cut out of his vehicle.
The driver of the Jeep, 21-year-old Jillian Vega of North Providence, had a BAC of .132. Vega was not injured in the crash.
Vega was charged with DUI Involving Bodily Injury and Driving to Endanger Resulting in Personal Injury, both felonies. She was arraigned Thursday morning and released on $10,000 personal recognizance.
Chief of North Providence Police, David Tikoian, said Ariza has a long road ahead of him, with an injured arm, pelvis, and kneecap.
"From my perspective, this young officer is fortunate to be alive."
He said Ariza just returned to the department last spring after serving with the Army National Guard overseas for a year.
"This is the kind of phone call that no Police Chief, no parent, and no police officer quite frankly wants to receive that one of their officers was involved."
Tikoian said Ariza is in good spirits and even gave a salute from his hospital bed.
"When I said how are you, he said, 'Colonel, it could be worse. At least I'm still alive and can come back to work.' To me, what character, work ethic, and desire to serve this agency. He's quite a young man," said Tikoian.
Vega is due back in court in April.
©WLNE-TV / ABC6 2019