North Providence residents sick of flooding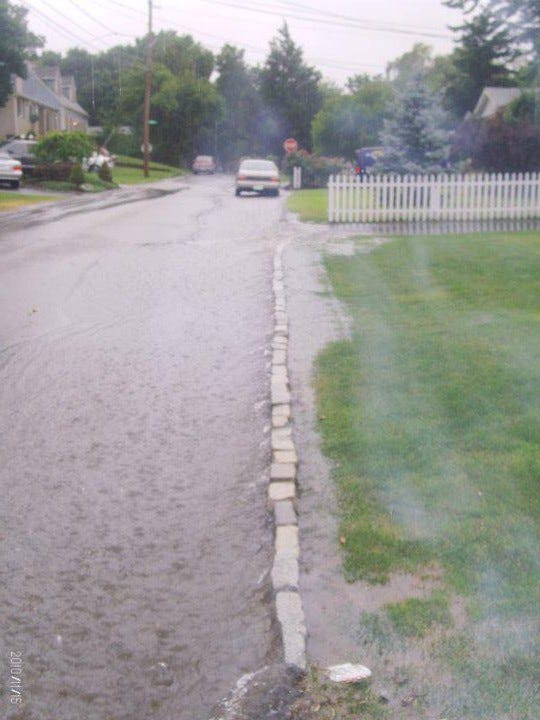 Nicole Gerber
@nicolegerber
NORTH PROVIDENCE – "It's really bad under there," said Diane Coccia, referring to the sinkhole beneath the steps leading up to her side door on Eliot Ave in North Providence.
She says it's damage from 10 years of intense flooding in the area.
"The corner of my house is totally eroded and gone, I have asinkhole underneath my porch which is horrible, and the fill in my backyard isall gone," she said.
She also says issues like mold, from a water–logged basement, have stopped visits from her children – who suffer fromallergies.
After countless complaints about flooding outside her home,and on nearby Knapp Street and Meola Avenue, Coccia was thrilled to learn that the town council may belooking toward a solution.
"I've been waiting so long for this you don't know, I want tosee my daughter come to visit me, I want to have my grand baby come in myhouse, I don't want her to be afraid that he's going to get sick," she said through tears.
In a meeting last night the council decided to explore the possibility of hiringengineers to research why the flooding keeps happening.
Angry neighbors, have their own ideas.
"I know they covered in the storm drains the last time theypaved this road… Fix the street! Somebody take responsibility for when theytarred the road that nobody did their jobs, they're saying that it was doneproperly! Simple as that" said Mike Onorato, who also lives on Eliot Ave.
Coccia says she was told the council will meet again nextmonth to decide how to proceed.
(c) WLNE-TV 2014