North Providence Residents Weigh In On Fire Contracts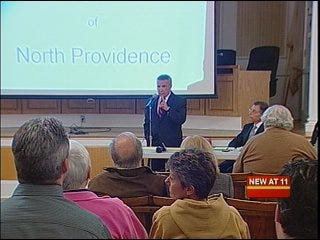 Firefighters in North Providence have been battling with the Mayor over a contract for over a year now. Tonight, their demands went public.
First, firefighters protested the Mayor Lombardi's decision to shut down a firehouse on Douglas Avenue. Now, they're going head to head with him about their contract – getting nowhere in arbitration, which is costing a nice chunk of change.
So tonight, the Mayor asked the taxpayers what they wanted. ABC6 Reporter Erica Ricci was there and has that story.