North Providence restaurant officially ordered to follow COVID-19 guidelines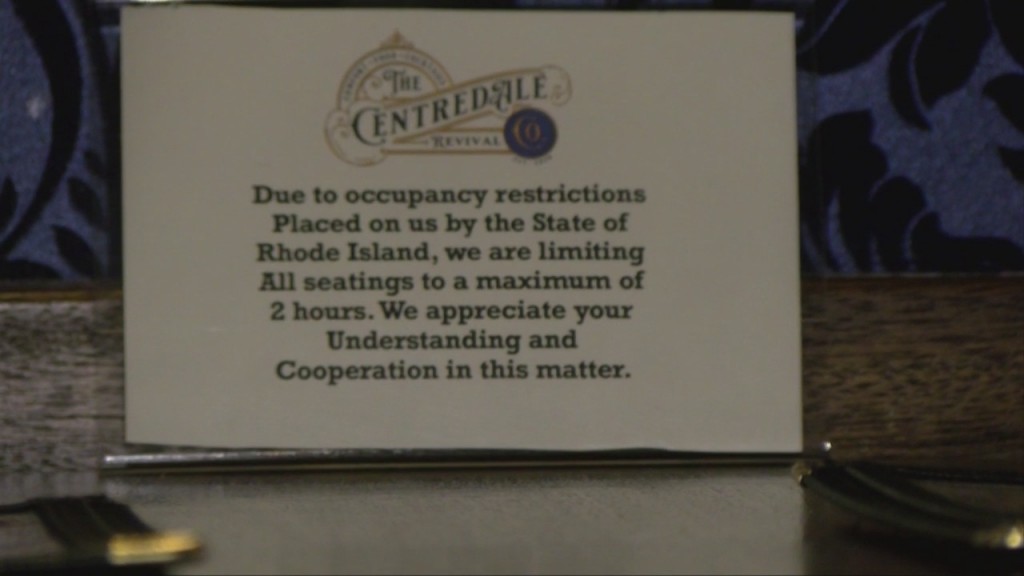 NORTH PROVIDENCE, R.I. (WLNE)- Attorney General, Peter F. Neronha and the RIDOH have officially ordered a North Providence restaurant to follow COVID-19 guidlines.
Centredale Revival, a North Providence restaurant, has allegedly been violating COVID-19 protocols according to court documents.
The restaurant has allegedly allowed customers without masks, ignored social distancing, and stayed open after the business curfew.
Neronha said, "The overwhelming majority of businesses in the State have done the right thing, often at great personal and financial cost, and have complied with DOH guidelines. It is unfortunate, therefore, when certain businesses repeatedly refuse to comply with those guidelines."
He continued to stress the importance of the guidelines, saying, "Those businesses seriously jeopardize the health and safety of Rhode Island communities and undermine our collective effort to beat this pandemic."
The RIDOH had originally ordered the restaurant to close on December 28, 2020 after they had violated the guidelines. Centredale Revial was allowed to reopen on December 31, but was again ordered to close on January 14, 2021.
Providence Superior Court backed the state in court Friday. A motion for temporary restraining order has been permitted, preventing the restaurant from opening without following guidelines.
The owner met with the RIDOH and agreed to comply with the guidelines.
Centredale Revival has been allowed to reopen as long as they abide by the state's guidelines.
© WLNE-TV 2021