North Providence Sets New Election Dates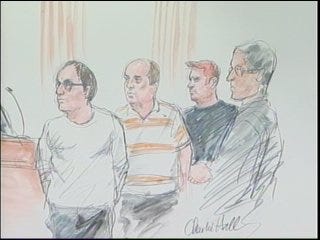 At another special meeting of the North Providence Town Council on Thursday, the remaining members of the council set new dates for the special election and primaries to fill the three empty seats on the Council.
Dates had been set previously to fill the seats of former council president Joseph Burchfield, and former councilman John Zambarano. Then, after the resignation of the third accused councilman, Raymond Douglas III, Thursday's meeting was scheduled, to set dates to fill all three empty seats.
Those interested in running in the special election can file to do so on June 3rd and 4th, and a primary will be held – if necessary – on July 13th.
The special election will be held on August 17th. Those that win Burchfield and Zambarano's seats will serve until November, then will have to run for re-election.
****
July 13th – Primary election towards filling council seats (if necessary).
August 17th – Special Election to fill three council seats, two until November.
November 2nd – Statewide General Election